Science Channel Offers Coverage of August 2017 Total Solar Eclipse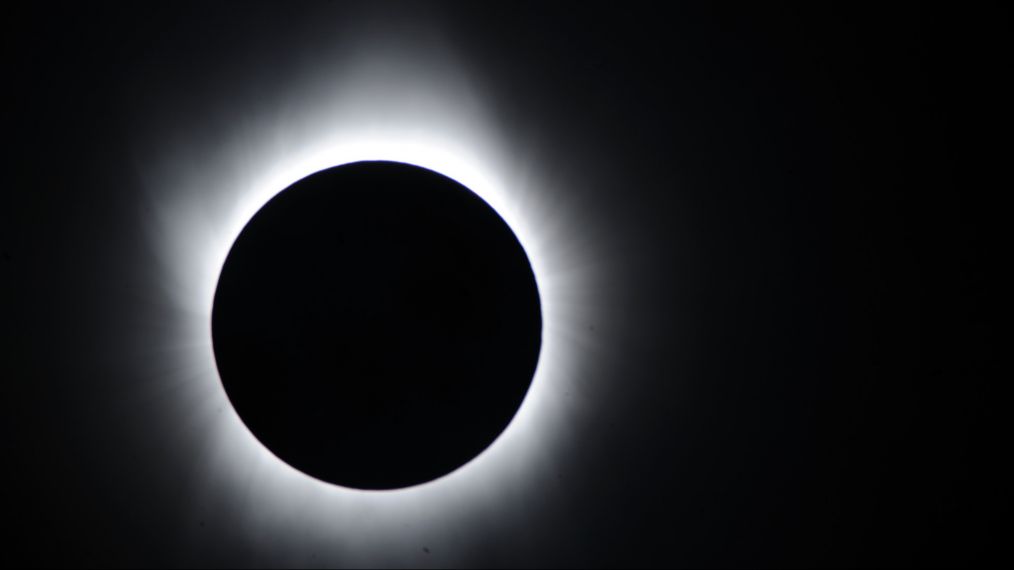 National Astronomical Observatory of Japan via Getty Images
A total solar eclipse like this one seen in parts of Asia in 2009 will be visible in a path across the continental U.S. for the first time in nearly a century on Aug. 21, and Science Channel will have live coverage.
On Monday, Aug. 21, a total solar eclipse will span the continental United States for the first time in 99 years, with a viewing path spanning across 14 states over the course of about two hours. Discovery's Science Channel has announced that it will be on the ground with live coverage of the event.
You probably remember being told as a kid never to look directly at the sun, and there are certainly precautions that should be taken in viewing a solar eclipse. Of course, if you'd rather just kick back and watch the event in the comfort of your own home, or if you aren't in the viewing path of this eclipse, Science Channel has you covered.
In primetime, Science will premiere a one-hour special with the current working title of The Great American Eclipse. According to the network, it will be based in Madras, Oregon, where "eclipse totality"—about two minutes of total darkness—begins at about 1:20pm ET. Eclipse totality will end on the South Carolina coast at approximately 2:50pm ET. In Oregon, Science Channel is partnering with the Lowell Observatory on the Lowell Solar Eclipse Experience as astronomers and educators narrates the eclipse as it happens.
The network is also planning to provide live footage from other prime viewing destinations across America, including locations in Tennessee, Idaho, Nebraska, and South Carolina. Science Channel also plans to offer glimpses of the eclipse taken from the International Space Station.
"The Great American Eclipse is truly once-in-a-lifetime," said Marc Etkind, general manager of Science Channel. "With live coverage and a post-eclipse special, along with updates throughout the day on our digital and social platforms, Science Channel promises to be the destination for this mind-blowing experience."
Science Channel just launched an eclipse micro-site on ScienceChannel.com complete with blog posts, photo galleries and an original eclipse companion guide video series. On Aug. 21, the network will Facebook Live the eclipse from Madras, capturing crowd reactions of the remarkable spectacle, and will offer live eclipse updates throughout the day.