Annabeth Gish to Return to 'The X-Files'
Another former The X-Files star is returning to the show for its 6-episode winter reboot.
Annabeth Gish, who played FBI Agent Monica Reyes in the show's later years, will return for an episode (having previously worked with Mulder and Scully).
Gish joins stars David Duchovny and Gillian Anderson as well as Mitch Pileggi (Walter Skinner) in returning to the show. William B. Davis (Cigarette Smoking Man) is also rumored to be back. Previous guest stars announced include Joel McHale.
Gish's character was introduced in Season 8 of The X-Files and was a regular character in Season 9.
The X-Files is back on Sunday, Jan. 24 at 10/9c, and moves to its regular spot on Monday, Jan. 25 at 8/7c. Chris Carter is back as executive producer.
Gish's recent credits include FX's The Bridge and Sons of Anarchy, as well as the indie film Grass Stains. Her other TV credits include Pretty Little Liars, The West Wing and Brotherhood.
RELATED: Gillian Anderson's Second Revival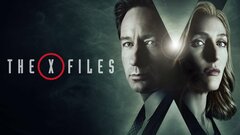 Powered by