Ryan Murphy and FX Making Strides in Solving Television's Diversity Problem
On the final day of the Television Critics Association (TCA) summer press tour, FX announced producer Ryan Murphy's Half foundation, launched less than a year ago, is making great strides in its effort to create equal opportunities for women and minorities behind the camera.
Partnered with John Landgraf and FX Networks, Ryan Murphy Television's director slate has hired 60% women directors, 94% of which met the minority requirement. The number of female/diverse directors from 12% in 2015 to 51% in 2016.
"I love looking around my company and empowering inclusion in all departments" Murphy said in a statement. "I recently led a production meeting and was proud to see that more than half of the people sitting at the table were women and minorities. That's the way it should be."
Half has also launched a Directing Mentorship Program in which every director on every Ryan Murphy Television production mentors emerging directors from pre- to post- production along with a stipend. The initiative has also joined forces with L.A. Mayor Eric Garcetti and the California Film Commission to create an internship program for under-represented youth.
See Also
Plus, the Fox bosses break down the mythology and 'monster of the week' episode ratios.
Half will also launch Half Fest at the Skirball Cultural Center in Los Angeles and will "welcome people of all communities and generations to participate in cultural experiences that celebrate discovery and hope, foster human connections, and call upon us to help build a more just society."
Half Fest's goal is to showcase it's participants in the Director Mentorship Program so that the industry can engage with diverse storytellers. A date for Half Fest has not been announced.
Powered by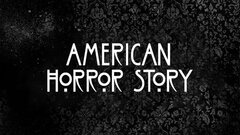 Powered by