Is 'The Young and the Restless' Heading Toward its First Same-Sex Romance?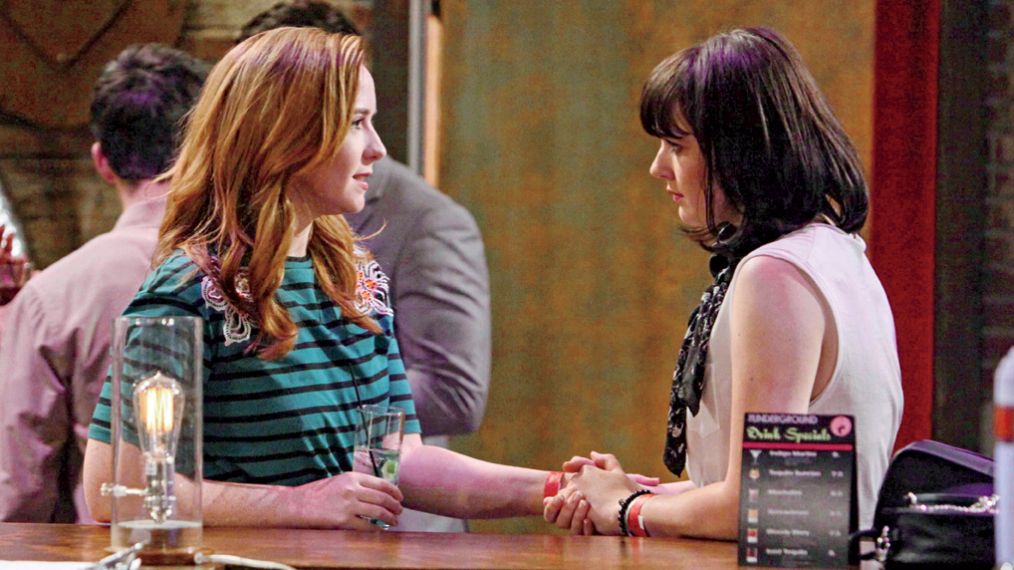 CBS's The Young and the Restless may finally be going where it has long feared to tread. In recent weeks, a slo-mo attraction has been brewing between Tessa (Cait Fairbanks) and Mariah (Camryn Grimes), two supposedly straight women who are in safe but unsatisfying relationships with men. Until now, this potential romance has mostly consisted of longing looks, meaningful pauses and a tender touch here and there, but the Sapphic action suddenly escalated in the August 3 episode when Tessa and Mariah locked lips.
One might assume we're off to the races with a Teriah (so much better than Messa!) affair, but not so fast: Sources at the soap tell us that execs at CBS are being super skittish about this storyline. None will comment about it on the record and there's also a gag order banning the two stars from talking about it to the press.
What's up with that? Perhaps this reticence to discuss the Teriah twist has something to do with this week's very messy headwriter shake up and where the show is now headed (Sally Sussman is out, with Mal Young, the current EP, now taking command of the storytelling). But there's no getting around the fact that Y&R—the only current daytime soap without any out and proud LGBTQ characters—has been historically phobic when it comes to same-sex amour: Back in 1977, just a hint of a little something-something between grande dame Kay Chancellor and her pal Joann triggered such viewer outrage that it was instantly aborted. It took another 30-plus years for two male characters—Phillip and Rafe—to be ID'd as gay (separate storylines, both long gone).
Also, hetero schemer Adam briefly went bi with Rafe, but just once and purely to save his own ass. In 2015, openly-gay cast member Greg Rikaart even campaigned publicly to have his character, Kevin, come out as gay—which would have made all the sense in the world—but the overture fell on deaf ears. In 44 years of Y&R drama, that's pretty much it on the LGBTQ front. Will a new day finally dawn in Genoa City? We are so tuning in tomorrow!
The Young and the Restless, Weekdays, CBS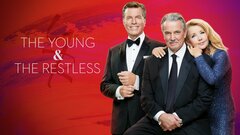 Powered by