Roush Review: USA's 'The Sinner' Is Dark, Disturbing and Unsettling
Remember the blue-sky USA, the network of Royal Pains, Covert Affairs, White Collar, Psych and Monk? With the grim and emotionally grueling The Sinner, the network takes its most flagrant stab—and I mean that literally—at shifting gears from blithe escapism to no-escape nihilism.
There's bleak, and then there's Sinner bleak, turning a day at the beach into a grotesque explosion of inexplicable violence, perpetrated by a restless young wife and mother who can't explain what happened. She doesn't deny the horrific act she committed in full public view: "I don't know. I just did it. I don't know why," mutters a numbed, dazed Cora Tannetti, played with impressively authentic anguish by Jessica Biel, who also executive produces this eight-episode limited series (and projected anthology).
"You don't get to do what you did and not know," declares Harry Ambrose (a squinty, inscrutable Bill Pullman), the rumpled, grizzled detective on a case that's less whodunit than why-did-she-do-it. As we've come to expect from this genre of dark, psychological mystery, especially when derived from European sources—this is based on a German novel by Petra Hammesfahr—Ambrose is also busy battling his own demons, estranged from his wife and in thrall to a creepy dominatrix.
Pain is in abundant supply in this unsettling story. Harry gets off on it, and Cora unhappily wallows in it, continually flashing back to a nightmarish American Gothic childhood out of Carrie in which her severely religious mother doles out harrowing guilt trips, branding little Cora as a sinner who's responsible for her sister's illness. The more the story peels back Cora's lurid past, the more the puzzle deepens about what could possibly have triggered her psychotic episode.
It's easy to see why Biel would covet and tackle such a demanding and raw role, and she's thoroughly convincing in conveying Cora's confusion, stubbornness and despair, at one point advising her perplexed and stricken husband (Christopher Abbott) to just move on. Even when Cora is on the verge of giving up, Detective Ambrose refuses to let Cora go down without fighting to uncover the truth behind her bloody deed.
This is potent material for sure, though also relentlessly depressing and, at times, gratuitously unpleasant. When Cora pleads, "I just want this all to end," you might find yourself echoing that sentiment.
Is it a sin to just want to be entertained?
The Sinner, Series Premiere, Wednesday, Aug. 2, 10/9c, USA Network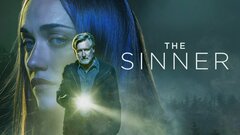 Powered by