Wyatt Cenac, Ana Gasteyer to Star in Conan O'Brien's TBS Comedy Pilot
The Daily Show alum Wyatt Cenac and Saturday Night Live vet Ana Gasteyer are set to star in the TBS comedy pilot The Group, from Conan O'Brien's production company.
The show stars Cenac as Wyatt Jones, a journalist who writes a snarky story about a group of oddballs who have formed a support group because they believe they've been abducted by aliens.
The catch: The more Wyatt investigates their claims, the more intrigued he becomes.
Gasteyer plays Gina Morrison, the group's therapist who lost her accreditation, who also works part-time at a home furnishing chain.
RELATED: HBO and Russell Simmons Team Up for a New Show
O'Brien executive produces The Group along with his old buddy and The Office exec producer Greg Daniels (who is also directing). Jeff Ross, David Kissinger and Dan Halsted also exec produce, while David Jenkins is co-executive producer.
Also joining the cast are Oscar Nunez (The Office) as hip priest Father Doug, Alice Wetterlund as temp Kelly Grady, Tracee Chimo as high-strung housewife Chelsea Healey, Da'Vine Joy Randolph as cosmetic salespeople Yvonne Watson and Marylouise Burke as retiree Margaret Flood.
Warner Horizon TV is producing with O'Brien's Conaco.
More TV Coverage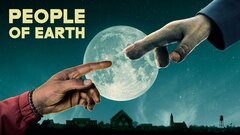 Powered by