Sundance Unveils AIDS Drama, Touts 'Top of the Lake' Sequel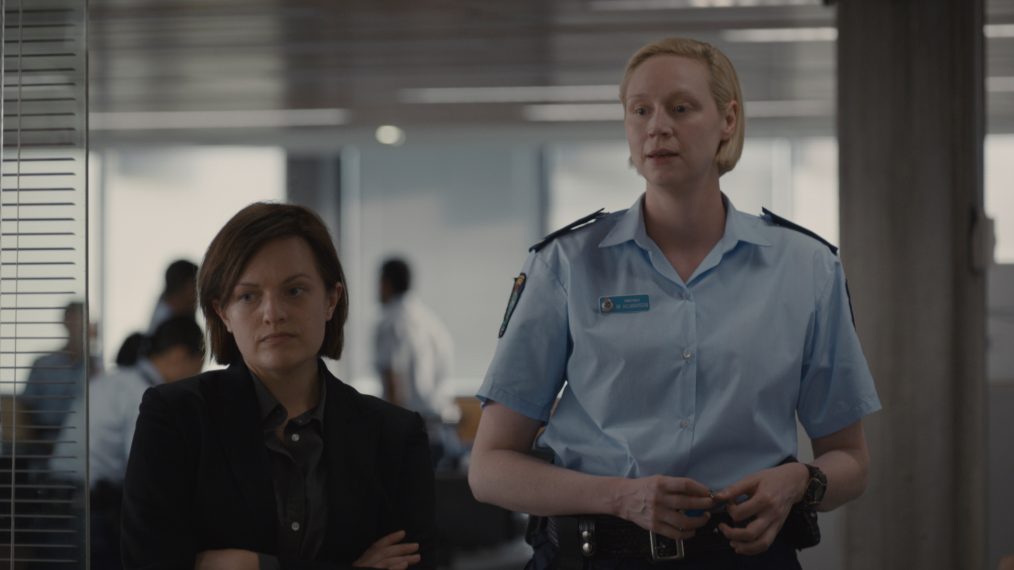 The early days of the AIDS crisis across the border is getting an eight-part treatment, courtesy of Sundance's just-greenlit Unspeakable from Dirk Gently executive producer Robert C. Cooper.
Based on the books "Bad Blood" by Vic Parsons and "The Gift of Death" by Andre Picard, the event series "chronicles the emergence of HIV and Hepatitis C in Canada in the early 1980s" after thousands of residents were unnecessarily infected by tainted blood, the ensuing federal investigation and the record-setting lawsuit that resulted in billions of dollars in compensation to the victims.
See Also
Sci-fi and genre programming crowd the net's development slate.
At AMC's panel during the Television Critics Association's summer press tour in Beverly Hills, the network also touted a pair of their upcoming psychological thrillers. First was Liar, starring Ioan Gruffudd (Forever) and Joanne Froggatt (Downton Abbey), a twisty six-episode series, set to premiere on Sept. 27 at 10/9c, about renowned doctor who is accused of a heinous crime, the woman behind the charges and the lies everyone in their orbits seem to be capable of.
After that, the network gave critics a look at Season 2 of their acclaimed Top of The Lake. Subtitled China Girl and scheduled to run as a three-night miniseries on Sept. 10-12 at 9/8c, the new edition brings back Elizabeth Moss as Det. Robin Griffin, now back in Australia and entangled in a murder case involving human trafficking, while also battling the horrors of a trauma from her own past. The stellar supporting cast includes Gwendolyn Christie (Game of Thrones) and Nicole Kidman (Big Little Lies).
See Also
SundanceTV has released new images of Elisabeth Moss, Nicole Kidman and Gwendoline Christie in Season 2 of its haunting mystery series, 'Top of the Lake: China Girl.'
For the true-crime fans out there, Nov. 19th will see the premiere of Cold-Blooded: The Clutter Family Murders, a two-night, four-hour documentary about the infamous 1959 crime that inspired Truman Capote's In Cold Blood.
And finally, it was announced Sundance Now, the network's streaming service, has acquired Neil Jordan-produced Riviera. The 10-episode UK hit stars Julia Stiles as Georgina, a woman whose recent marriage to a French billionaire is torn apart, first literally by a yacht explosion, and then by a series of revelations about her late husband's secret double-dealings. It also stars Lena Olin (Chocolat), Adrian Lester (Hustle), Iwan Rheon (Game of Thrones) and Anthony LaPaglia (Without a Trace).
Sundance Now content via web, iOS, Android, Roku, Apple TV, Xbox, FireTV and Chromecast, visit SundanceNow.com.