'Supernatural' Panel Brings Laughs, Promises United Brothers
Supernatural Season 11 will see Winchester brothers Sam and Dean finally united once again as they stand against a new "big bad."
There will be a pretty special big bad for season 11. It's a pre-biblical story, a really fun, epic feel. #Supernatural #WBSDCC #SDCC

— Keysmash (@keysmashblog) July 12, 2015
Both lead actors on the show are looking forward to seeing the story return to the epic roots set down in the very first season with the two brothers banding together against a common enemy.
Both Jared and Jensen are excited to have the brothers united next season against Darkness #Supernatural #sdcc pic.twitter.com/azO6dNGlVB

— Vlada Gelman (@VladaGelman) July 12, 2015
Jared Padalecki didn't waste any time establishing the tone at Sunday's Hall H Comic-Con panel. When asked if the brothers would win against the new series villain, his quip opened the comedy floodgates.
Jared says "we aren't the lose-chesters." High fives for all. Quip of the panel right out the gate. #SDCC #Supernatural

— The Geekiary (@TheGeekiary) July 12, 2015
Things only got sillier from there as moderators Rob Benedict and Richard Speight Jr. brought out a special guest to ask the cast some questions.
Rich and Rob brought out special guest "the hamster" for Mark #SDCC #Supernatural

— The Geekiary (@TheGeekiary) July 12, 2015
#Supernatural #hallh #sdcc #wbsdcc #hamster pic.twitter.com/OtVmNvMn3l

— Wagner (@iWags) July 12, 2015
A fan question about Charlie's death was the only time the humor died down in Hall H and things got tense.
The uncomfortable Charlie death question is over. was super uncomfortable. Audience made their love of Charlie known #SDCC #Supernatural

— The Geekiary (@TheGeekiary) July 12, 2015
Beyond the humor, specific season 11 details at the panel were sparse, but production of new episodes is underway, and series star Jensen Ackles will return to the director's chair.
They are four days in to shooting and Jensen is directing an episode. #Supernatural #SDCC pic.twitter.com/Vug1rXFz4q

— Stephanie Shamblin (@UndeadStephanie) July 12, 2015
Writer and producer Jeremy Carver wasn't ready to release much information about which characters could be returning for season 11.
https://twitter.com/sun_winchester/status/620302692104175616
But there were a few plot details to come out of the panel. Mark Sheppard attempted to convince an incredulous audience that Crowley is actually dead.
Mark: I'm pretty dead. Fan: That doesn't mean anything! #Supernatural #WBSDCC #SDCC #SDCC2015

— Keysmash (@keysmashblog) July 12, 2015
Mark says Crowley is dead. Seems serious? But he is snarky so who knows. #SDCC #Supernatural

— The Geekiary (@TheGeekiary) July 12, 2015
And Carver gave hope to those who want to see more of the Castiel/Dean relationship.
Q: Is the Castiel/Dean relationship still fluttering? Jeremy Carver: Yes. Of course. #Supernatural #WBSDCC #SDCC #SDCC2015

— Keysmash (@keysmashblog) July 12, 2015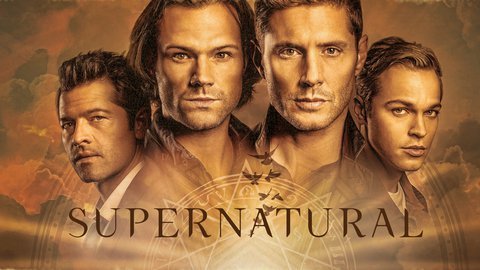 Powered by