'The Night Shift': Star Eoin Macken Directs This Week's Intense Episode (VIDEO)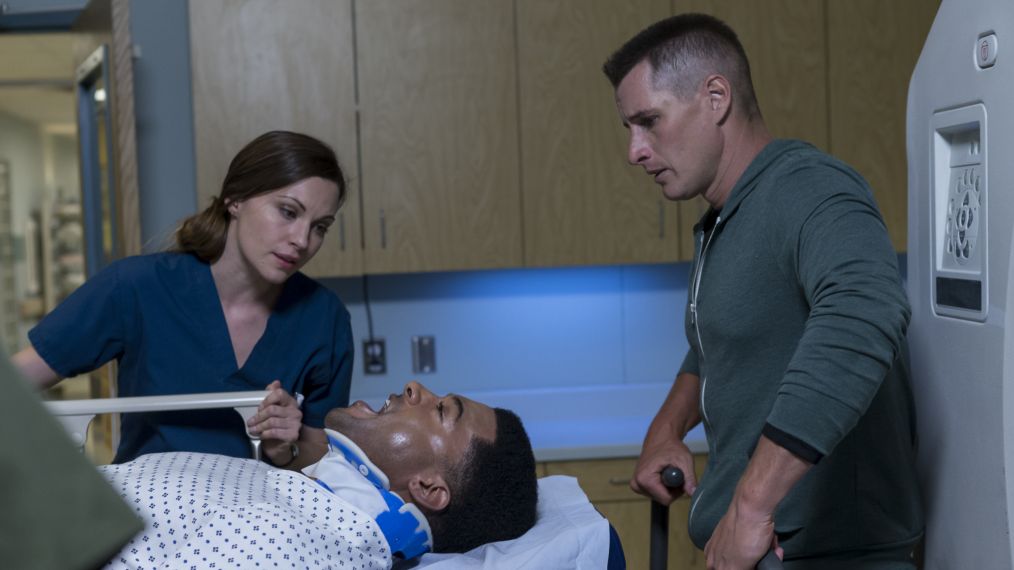 Fans of The Night Shift are used to the series being an intense, nail-biting hour of drama, but this week's episode has an extra touch with one familiar face behind the camera.
"I loved directing," cast member Eoin Macken (Dr. T.C. Callahan) said of his first time directing the NBC drama. "I enjoyed the process cinematically and working with the actors. It's fun and enjoyable to work with people you know because you trust each other. You know their emotions. It's beautifully engaging."
See Also
Greg Garcia's latest comedy will follow a unique anthology-style format
The medical drama is in its fourth season so it would make sense that the actors know each other very well. "None of us had reservations," said Brendan Fehr, who plays Dr. Drew Alister."[Eoin] really embraced it. As an actor being on the show we talk about our characters all the time and he knows Drew.  He's coming in and he's allowed to put his creative stamp on it."
Check out this exclusive clip where Kenny (JR Lemon) is being treated and, well, things are not looking good...

The Night Shift, Thursdays, 10/9c, NBC