Why 'Game of Thrones' latest shocking violence is indefensible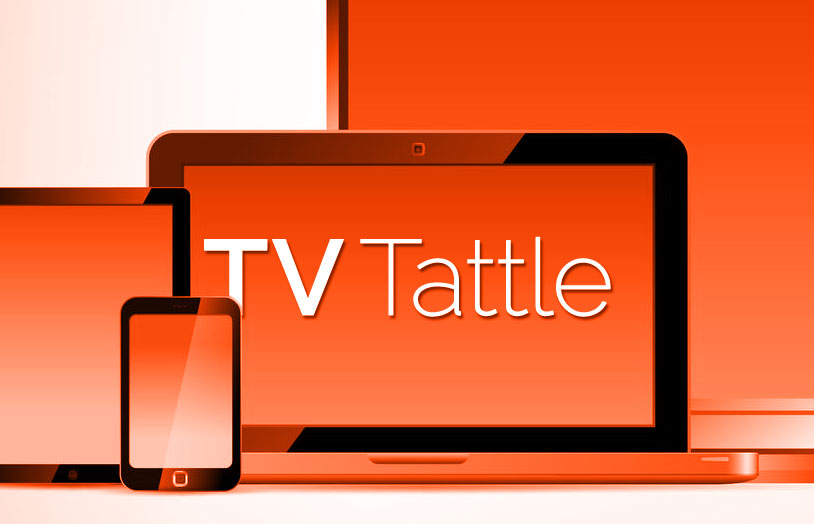 Why Game of Thrones' latest shocking violence is indefensible
The constant violence against women this season "all to demonstrate the evil that men do, seems like a lot of repetitive effort to reinforce an obvious, ugly point," says Andry Greenwald. He adds: "Before you stop me if you've heard this one before, let me stop you first: Despite what many of Game of Thrones's legions of devotees like to argue, it is not, in fact, a 'medieval story.' It is not received wisdom from another age. Though it has the trappings of an earlier Earth, it is actually a contemporary story and should be considered as one. And as such, I fail to see what the horrific immolation of a teenage girl added to the narrative in any way, shape, or form." PLUS: Game of Thrones crossed the line with cruel murders, gruesome murders and murders that would seem to defy characters as we know them, this was the worst scene in GoT history, and hot that dragon scene was pulled off.
Lester Holt is expected to stay as NBC Nightly News anchor permanently
CNN reports that Brian Williams is "unlikely to return to the anchor chair when his suspension is up. Negotiations between NBC executives and Williams' attorney are focused on two potential paths: a new role for Williams, or an exit from the network."
Empire will have a Season 2 storyline that is "going to really piss people off"
"We have a storyline that we know is going to enrage a big number of people, but it's a really good story and I kind of love the idea that people are going to be enraged by it," says co-creator Danny Strong, without going into specifics. He tells Buzzfeed: "It's going to really piss people off, but it's good. Knowing there's this kind of bomb we're going to drop is exciting, but that's a rare time when I think about the viewers."
NBC's People Are Talking replaces Meaghan Rath with Vanessa Lachey
Lachey will play Mark-Paul Gosselaar's wife on the NBC sitcom after Rath had to bow out due to Fox picking up her other sitcom pilot, The Guide to Surviving Life.
The X-Files reboot begins filming today
"And so it begins…" tweeted Gillian Anderson, showing a picture of the Mulder and Scully chairs. PLUS: Four cases The X-Files reboot can revive.
The Powerpuff Girls gets new voices
Bubbles, Blossom and Buttercup will return looking the same, but they'll be voiced by three younger actresses.
Warner Bros. is demanding $20 from people who illegally download Friends episodes
In recent months, according to TorrentFreak, illegal downloaders of individual Friends episodes have received a notice telling them: "The damage to WB from your conduct substantially exceeds $20, but in the interest of having you stop your infringement of WB content permanently, WB is prepared to make you this settlement offer."
Stephen Colbert takes a stab at writing his Late Show theme song
Watch Colbert's latest video: "Stephen's Next Big Decision."
Why are the Tonys Awards so afraid of showing the actual awards?
One historic award this year was presented during a commercial break.
Laverne Cox has inspired Madame Tussauds' first-ever transgender wax figure
The Orange Is the New Black star's wax figure will be unveiled later this month in San Francisco as part of Pride Week.
Jimmy Fallon releases a trailer for his Dada children's book
Fallon's book, Your Baby's First Word will be Dada, is due out on Tuesday.
Knight Rider's KITT car is up for auction
The iconic car is expected to fetch between $200,000 and $300,000.
Joseph Gordon-Levitt's Hit Record on TV to welcome Seth Rogen, Anne Hathaway, Zac Efron
Ben Schwartz, Evan Goldberg and Todrick Hall will also join previously announced guest-stars Mindy Kaling and Chris Messina.
Veep deserves credit for breaking its format
This week's episode came with a high degree of difficulty.
Scream's killer will wear many masks in many ways: Watch the new trailer
The mask will become a key part of the MTV series' promotion.
Fear the Walking Dead promises to have "zero woods"
The Walking Dead companion series will focus instead on the urban sprawl of Los Angeles, says Robert Kirkman.
Mindy Kaling has never worn the same outfit twice in 67 Mindy Project episodes
Costume designer Salvador Perez says some pieces have been reused, but entire outfits have never been repeated.
See key Breaking Bad scenes side-by-side with its Spanish-language counterpart
Check out Metastasis' take on Tortuga's head on a tortoise.
Andy Cohen: Bethenny Frankel "absolutely has no say" in Real Housewives editing
"As a matter of fact, she gets the episode when everyone else does," says Cohen.
Travel Channel will make inew show Big Crazy Family Adventure available for binging
The entire first season of the 96-day family adventure series will be available for viewing on various outlets before its premiere.
Liza Weil talks going from Gilmore Girls to ShondaLand
Is there any difference between working with Amy Sherman-Palladino and Shonda Rhimes? "I think that they are both incredible story tellers that have a very specific voice, and they have infinite things to say that should be in the world," says the Paris Geller actress.
Becoming Us follows a teenage boy as his dad becomes a woman
The ABC Family reality show couldn't premiere at a better time, in the wake of Caitlyn Jenner's debut.
Bravo's first scripted series, Odd Mom Out, pokes fun at Real Housewives
Bravo picking up Odd Mom Out is like ESPN creating a sitcom about SportsCenter. PLUS: Meet Jill Kargman, who went from novelist to star of and creator of Odd Mom Out.
Bones star Emily Deschanel welcomes her second child
Deschanel recently welcomed her second baby boy with It's Always Sunny in Philadelphia husband David Hornsby.
Silicon Valley's Thomas Middleditch gets engaged
Middleditch and his costume designer girlfriend Mollie Gates are set to get married after three years of dating.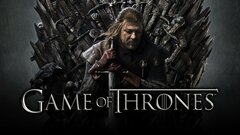 Powered by