The Astronaut Wives Club: Meet the Characters of ABC's New Space-Race Drama
Meet the women of ABC's thrilling—and scandalous!—new space-age drama
The men of NASA's Project Mercury were the first Americans to daringly venture out into space, but the women they left behind were the ones who were truly out of this world. ABC's frisky new 1960s-era series The Astronaut Wives Club, based on the book by Lily Koppel, tracks the lives of the seven extraordinary ladies who kept the home fires burning—and quietly freaked out—while their flyboys were off making history.Here, a guide to who's who (pictured from left to right above):
Betty Grissom (JoAnna Garcia Swisher)
"The Mercury wives became public figures literally overnight, and there was no guidebook to help them through it," says Garcia Swisher (Once Upon a Time). She plays Betty Grissom, whose husband, Gus Grissom, was the second American in space. He died in 1967 in the Apollo 1 fire. "The risks were horrific, yet the women were expected to put on a happy face, be the perfect wife, and have the perfect lawn. Betty paid the ultimate price."
Trudy Cooper (Odette Annable)
Talk about bad timing. "Trudy Cooper was about to divorce her husband, Gordo, just as he was picked by NASA," says Annable (Banshee). The couple stayed together for appearances' sake, and Gordo went on to pilot the longest and final Mercury flight. But it was Trudy who called the shots in the marriage. "She was a modern thinker and a licensed pilot in her own right. The other wives were happy to bake apple pies. Trudy wanted more."
Annie Glenn (Azure Parsons)
John Glenn was the first NASA astronaut to orbit Earth, but the hero, in his eyes, was wife Annie, who was afflicted with a severe stutter she did not overcome until she reached her fifties. "Annie fled from the press and even refused to let Vice President Lyndon Johnson make a PR visit to her home," says Parsons (Salem). "She was so proud of John but said she didn't feel we should go out to space and 'into God's heaven.' She was a very conflicted woman."
Rene Carpenter (Yvonne Strahovski)
Said to be JFK's favorite astrowife, blonde bombshell Rene Carpenter was "the rebel of the housewives who did things her way," says Strahovski (Dexter). Her man, Scott Carpenter, was the fourth American in space, and Rene's refusal during a press conference to say she'd pray for him while he was on his mission created a media firestorm. "Rene ended up with her own talk show in the 1970s, tackling women's issues and still speaking her mind. What a role model!"
Louise Shepard (Dominique McElligott) She was holier than thou. McElligott (Hell on Wheels) steps into the perfectly respectable shoes of Louise Shepard—aka "Saint Louise"—who was wed to the philandering Alan Shepard, America's first man in space. "Louise was a good person but extremely ambitious, and hiding her husband's adultery became the focus of her life," McElligott says. "She wouldn't let you see her vulnerability, even though she was absolutely petrified."
Jo Schirra (Zoe Boyle)
She wasn't only a NASA wife—she was also Navy royalty. Admiral's daughter Jo Schirra had "no problem keeping up a wonderful façade of mannered, polite chirpiness," says Boyle (Downton Abbey). "She was raised to be a 'Go, America! We're all in this together!' kind of lady. She needed that enthusiasm to fight the terror." Jo's husband, Wally Schirra, commanded Apollo 7, the first manned flight after the Apollo disaster that killed three astronauts.
Marge Slayton (Erin Cummings) Marge Slayton was the scandal queen of the group, hotly pursued by the tabloid magazine Confidential because Mercury/Apollo astronaut Deke Slayton was—gasp!—her second husband. "Divorce wasn't just considered a failure back then— it was the wife's failure," says Cummings (Spartacus). "Marge tried to keep her past hidden and would always use a quick joke to deflect attention. That confident sass covered up great shame."
The Astronauts Wives Club, Series premiere, Thursday, June 18, 8/7c, ABC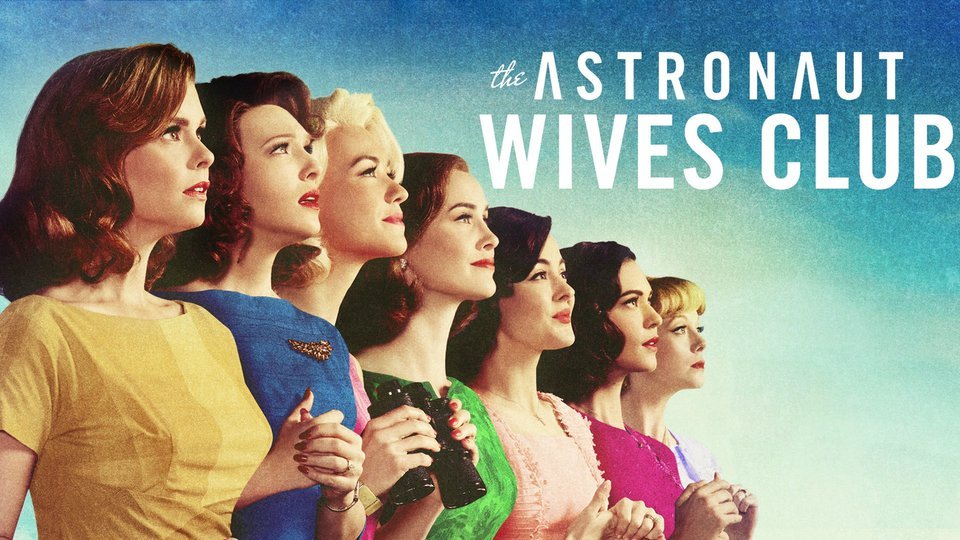 Powered by