Ratings Watch: Big Jump for ESPY Awards; Baseball Holds Steady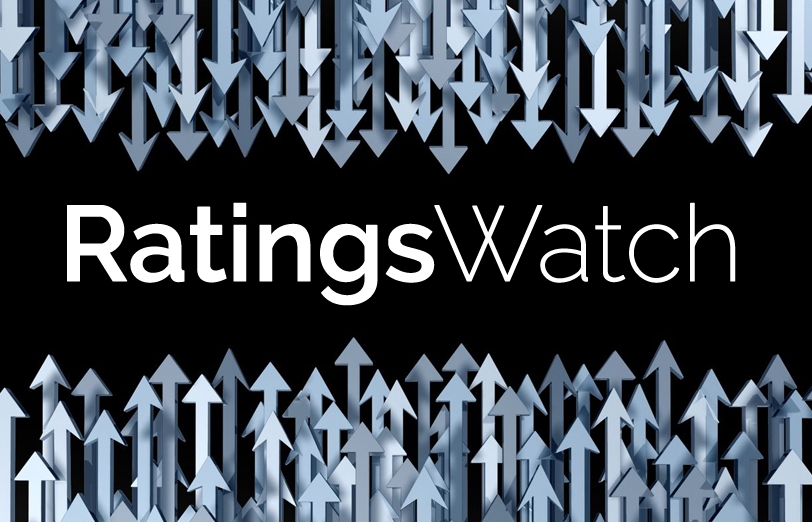 The 86th edition of the Major League Baseball Game was down vs. last year's contest, but only slightly. This year's game, telecast on July 14, averaged 11 million viewers for Fox. That's a dip from last year's 11.4 million.
The American League won this year's face-off, 2-0.
On the flip side, ESPN's decision this year to broadcast the annual ESPY Awards on larger broadcast sibling ABC paid off big time. The event, featuring the first public appearance by Caitlin Jenner, averaged 8 million viewers after three days of DVR and VOD use.
Last year, telecast on ESPN, the ESPYs averaged 2.3 million.
Also, ESPN's broadcast of this year's Home Run Derby was unchanged from last year, averaging 5.5 million viewers both in 2014 and last week in 2015.
Here is the top 25 ranker, including three days' worth of DVR and VOD usage, for the week ending July 20, 2015.
RANK

SHOW & NETWORK

LIVE+3
DAYS
DVR/VOD

WATCHED
LIVE/
SAME
DAY

1

America's Got Talent (Tuesday) NBC

12.4




10.8

2

Major League Baseball All-Star Game Fox

11.0




10.9

3

Celebrity Family Feud ABC

9.6




8.8

4

Zoo CBS

8.8




6.6

5

60 Minutes CBS

8.3




8.1

6

The Bachelorette ABC

8.2




7.0

7

ESPY Awards ABC

8.0




7.7

8

The Big Bang Theory CBS

7.8




7.2

9

Under the Dome CBS

7.3




4.7

10

Home Run Derby ESPN

Big Brother (Thursday) CBS

NCIS CBS

7.2

7.2

7.2




7.1

6.1

6.9

13

Big Brother (Wednessday) CBS

7.1




6.0

14

Big Brother (Sunday) CBS

7.0




5.8

15

American Ninja Warrior NBC

6.7




6.1

16

America's Got Talent (Wed. 8pm) NBC

6.3




5.8

17

Masterchef Fox

6.2




4.9

18

Rizzoli & Isles TNT

Extant CBS

6.1

6.1




4.1

4.6

20

Mom CBS

NCIS: Los Angeles CBS

6.0

6.0




5.8

5.8

22

Major Crimes TNT

NCIS: New Orleans (10pm)

5.9

5.9




4.2

5.7

24

Wayward Pines Fox

5.8




3.3

25

Dateline Mystery NBC

Dateline (Friday) NBC

5.7

5.7




5.5

4.7
Total viewers; in millions