Tyrion and Dany Could Rule the World, Says Game of Thrones' Emilia Clarke
Game of Thrones' Daenerys Targaryen (Emilia Clarke) will find her life and position as queen under threat from all sides as she tries to hold on to power in Meereen, the former slave city she liberated and has struggled to rule. Even scarier? The Mother of Dragons will have to rely on her scaly, rebellious adolescent "son" Drogon to begin the next phase of her quest: winning the Iron Throne of Westeros. Here, Clarke weighs in on what's ahead.
How big a role does Drogon play as Season 5 comes to a close?
Drogon, my pesky little teenager, places Dany in some compromising situations. She's far from everything she has ever known—physically and mentally—and that brings a whole new idea of who and what she should listen to.
This year, she finally met a fellow Westeros noble, Tyrion Lannister (Peter Dinklage). What does that mean to her—and you?
Dany found someone she can truly match in a meeting of minds, which keeps both her and me on our toes. And at long last, I get to work with Peter, [who plays] my favorite character on the show! My inner fangirl was having a field day!
What do you think Dany and Tyrion like and despise most about each other?
They like their shared quick wit and intellect and hate what they dislike in themselves: the weight of a destiny and birthright that has shadowed their journeys so far—but somehow seems to be their greatest talent.
Can you see the two of them returning to Westeros to rule together?
The combination sure sounds good! Masculine meets feminine, sharp wit meets sharp dragons, blond on platinum blonde, crazy dad meets crazy dad, drinking skills and fireproof skills. Who wouldn't want that ruling the world?
Have the recent events prepared Dany to be queen of Westeros?
She's come very close to some wrong turns that she might have avoided under the guidance of Ser Jorah or Drogo. But finding her own voice is bringing her closer than ever to understanding what will and could make her a rightful ruler for the Iron Throne.
Game of Thrones, Season finale, Sunday, 9/8c, HBO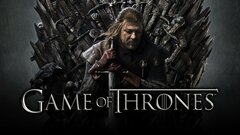 Powered by