See What's Keeping Caitlyn Jenner Up All Night
It's not easy being Cait.
In a new clip from Caitlyn Jenner's impending E! docuseries, I Am Cait, a makeup-free Jenner reveals at 4:32 a.m. why she's unable to sleep.
"I feel bad that these [people]—especially young people—are going through such a difficult time in their life," she says to the camera of individuals who are struggling with being transgender. "We don't want people dying over this. We don't want people murdered over this stuff. What a responsibility I have towards this community. Am I going to do everything right? Am I going to say the right things? Do I project the right image? My mind's just spinning with thoughts. I just hope I get it right. I hope I get it right."
See whether Jenner can find peace when I Am Cait premieres Sunday, July 26 at 8/7c.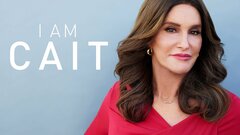 Powered by