Devious Maids Adds Naya Rivera in Tonight's Season Premiere
Who lives? Who DIES? Who finds a severed body part in her flower garden? Lifetime's Devious Maids is back and dealing with the fallout from last season's cliffhanger, in which a drive-by psycho shot up the wedding of Rosie (Dania Ramirez) and Spence (Grant Show).
After a four-month time jump, we learn that Spence is such a mess that he's acting in soft porn. Zoila (Judy Reyes) doesn't know whether her baby daddy is ex-hubby Pablo (Alex Fernandez) or her hot honey Javier (Ivan Hernandez). And Marisol (Ana Ortiz) is now a bestselling author thanks to her housekeeper tell-all, Cleaning Up. Naya Rivera (Glee) joins the cast as Blanca, a new maid who gets mixed up in a very bloody murder.
"We've gone crazy this season," says executive producer Sabrina Wind. "That big, soapy wedding disaster was just the beginning of our high-wire act. We've taken a cue from Empire: Anything is possible."
Devious Maids, Season premiere, 9/8c, Lifetime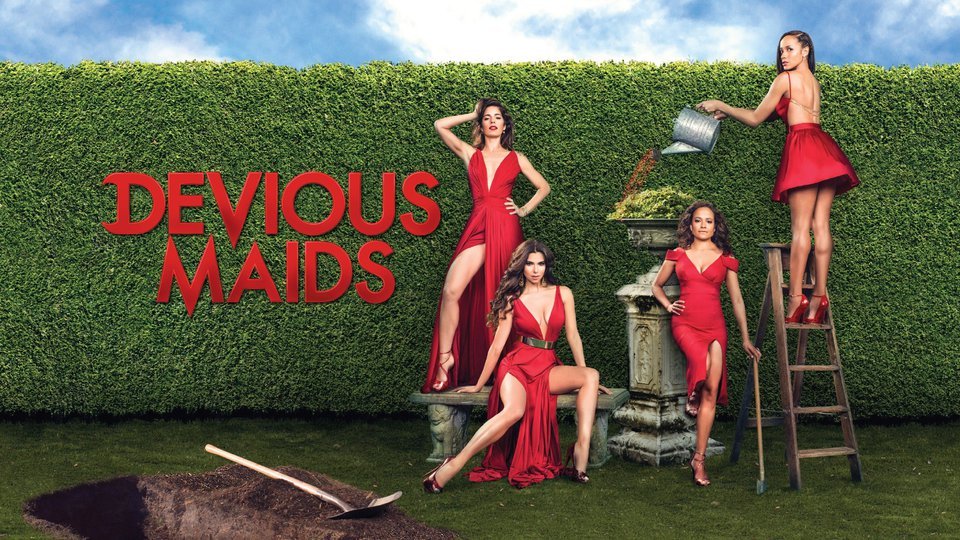 Powered by