'Devious Maids': James Denton on Trying to Retire and Romancing Marisol
He tried to quit showbiz, but showbiz wouldn't let him.
James Denton says he moved to Minnesota in 2012 "fully intending to retire and very grateful that I'd had a great run on Desperate Housewives. And since then it's been insane." He's juggling heartthrob roles on two series these days—Hallmark's Good Witch, where he plays Dr. Sam Radford, and Lifetime's Devious Maids, where he's studio chief Peter Hudson, who is not only romancing Marisol Suarez (Ana Ortiz) but also producing the movie version of her bestseller Coming Clean.
RELATED: Devious Maids: Eva Longoria On Playing a 'Horrible' Version of Herself
The project, which suffered from a botched script, got canceled when the bitchy leading lady was bludgeoned to death with her own America's Choice award. "But Peter manages to revive the film, hire a big-time director and even gets Marisol assigned to write the screenplay," Denton says.
RELATED: Devious Maids Cast, Creator Tease Drama, New Loves and the Desperate Housewives Reunion in Season 4
Alas, the troubles aren't over. The director turns out to be a sexist pig who wants to change the lead character—an undercover crime solver based on Marisol—from a woman to a man. And he wants to cast Will Ferrell!
Devious Maids, Monday, July 4, 9/8c, Lifetime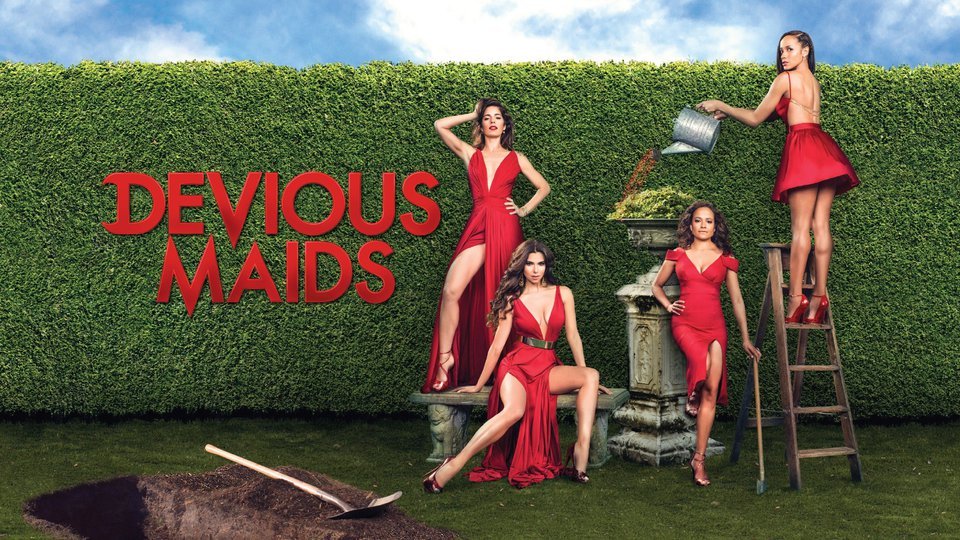 Powered by