CBS Orders Political Thriller 'BrainDead' From 'The Good Wife' Creators
Robert and Michelle King, the creators and executive producers of the acclaimed CBS drama The Good Wife, are going to Washington.
CBS has approved a straight-to-series order for BrainDead, an hour-long comic-horror series set in the high-pressure world of politics, but with a twist. After a young staffer gets her first job on Capitol Hill, she discovers the government has shut down while alien spawn have arrived on the planet and eaten the brains of a number of Congressmen and political figures.
"We wanted to do a show that was a mix of genre-pulp and high-brow politics—The Strain crossed with The West Wing," said executive producers Robert and Michelle King in a statement. "It seemed like the best way to address the news today—not straight, but as the opening act of a horror movie."
"Robert and Michelle have developed an intriguingly original concept with layers of humor, suspense and the supernatural," said Nina Tassler, Chairman, CBS Entertainment. "We look forward to launching it to U.S. viewers and a worldwide audience next summer."
BrainDead is the first project from the Kings' new three-year producing deal with CBS Television Studios. Ridley Scott, David Zucker and Liz Glotzer will serve as executive producers for CBS Television Studios, Scott Free Productions and King Size Productions. Judy Smith will serve as co-executive producer.
The 13 episode series is set to air in Summer 2016.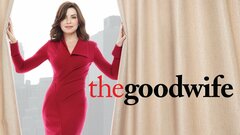 Powered by