'The X-Files' reboot adds Robbie Amell and Lauren Ambrose The alums of The Flash and Six Feet Under will play, respectively, the smart and smooth Agent Miller and the sharp and confident Agent Einstein. They make their first appearance in the fourth episode.
Homeland's Maurey Sterling also joins newbies Retta from Parks and Rec and Mark Valley on Season 2 of the Bravo series.
Revenge, Desperate Housewives and Twin Peaks are among the well-known shows that suffered sophomore slumps.
The Late Show host wants you to keep quiet about the bag of cash he found.
Check out the poster for the Game of Thrones-like epic historical drama based on Bernard Cornwell's best-selling The Saxon Stories.
Michael Che wrote the sketch about Simmons as a grandpa who's stuck in another era. PLUS: See Jay Pharoah's Showtime special trailer.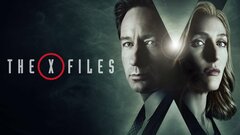 Powered by