Ask Matt: Mad Men's Ending, Outlander, Musical Superheroes, CSI: Cyber, and More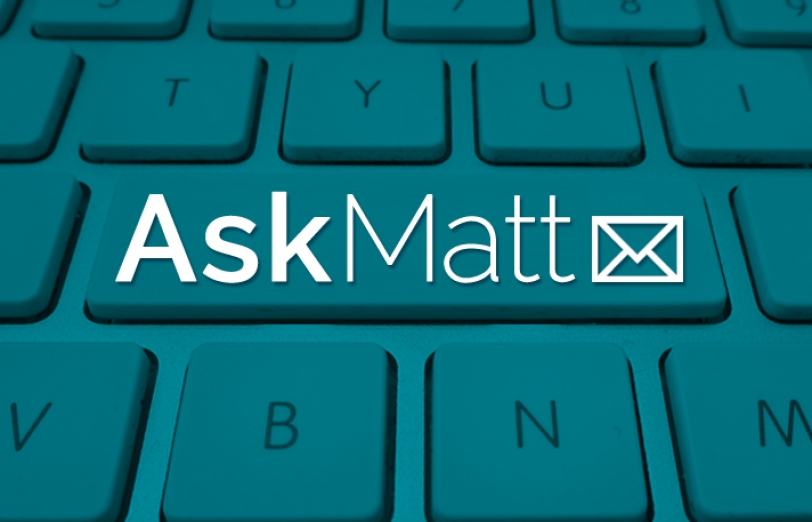 Good news, Ask Matt fans! TV Insider is now presenting the popular Q&A with TV critic (and sometime "TV therapist") Matt Roush twice a week—on Tuesdays and Thursdays—giving you twice as much opportunity to share your concerns and join in the love for all things TV in today's vast landscape. One caution: This is a spoiler-free zone. Please send your questions and comments to [email protected] and follow me on Twitter.
Question: Do you really believe that Don Draper would return to that "sausage factory" McCann/Erickson to create the Coke ad after his hilltop epiphany? I am annoyed that everyone is reporting Mad Men's ending as definitive, when it is clearly open to interpretation. I cannot see Don going back to McCann. Ever. He always moves forward. — Julie
Matt Roush: One of the things I most appreciated about Mad Men's mixed bag of a finale is that there is some ambiguity in that ending. I appreciate this point of view, but for those (probably a majority) who felt we were meant to believe that we were witnessing Don's comeback moment, one way to reconcile that with his earlier contempt for McCann is that Don's odyssey in these final episodes seems to have made him a new man. Jon Hamm said as much in a New York Times interview, where he described that final scene as a "serene moment of understanding [where] he realizes who he is. And who he is, is an advertising man. … I think that for Don, it represents some kind of understanding and comfort in this incredibly unquiet, uncomfortable life that he has led." So maybe by going back, he is going forward? I just can't get past what a waste of Don this final storyline was, separating him for too long from everyone we cared about, meaning his final scenes—and they were well-played enough to earn him that elusive Emmy, I'd think—all took place on the phone.
Although on Twitter, I heard from Cindy, who writes: "I enjoyed the imperfectly perfect finale so much. Don had to completely crash, in order to start healing. What better than the place his Don Draper was born, California. Only Anna is dead, so her niece has to literally show him the way." Fair point, except I found the scenes in the hippie commune so strained, stilted, and clichéd. His transcendence felt almost as much a joke as the Coke commercial that followed.
---
Question: I wanted to weigh in on the much-debated Mad Men finale with something I now feel is the wrong interpretation, although in terms of such a beautifully open ending, there would be no right or wrong. After reading your piece and others, I can tell that what I first saw wasn't necessarily Matthew Weiner's original approach, but that's OK. I must also say this particular view was heavily biased by two things. First, I live in Brazil and I'm 40. So I don't think that particular Coke ad would mean as much to me or to Brazilians in general. And second, I actively despise advertising.
That being said, what I first thought when I saw the finale was that Weiner was actually offering strong criticism about how much the advertising world can corrupt and co-opt anything. My take has always been that he introduced us to that world while at the same time denouncing how oppressive, misguided, and generally corrupt the field of advertising is ("Love was created by men like me to sell nylons" and the such). When I saw the final Coke ad, I didn't think Don Draper was smiling because he would go back home with the idea for one of the most memorable Coke ads of all time. I just thought Draper seemed happy at last, among hippies and some form of sincerity and honesty and peace, and then something as mundane and artificial as a Coke ad could come up with that same setting … to sell soda. To me, it was like Weiner breaking the fourth wall to talk to us, the viewers. It was no longer part of the show; that ended with Draper's smile. It was a way of saying that even the whole hippie dream could be co-opted to sell Coke, mixing both aspects of Don's life at that moment into a real world denouncement of advertising. Kinda went too deep, didn't I? — Rod
Matt Roush: Not at all. The ironic juxtaposition of the banal Coke ad with Don's spiritual awakening was no doubt intentional, and however you choose to interpret it that makes you happiest is nothing to apologize about.
---
Question: Like so many others, I'm still processing how I feel about the way Mad Men wrapped up. I'm relieved Don Draper didn't take a header off the Chrysler Building, in an opening credit foreshadowing, but I'm still dissatisfied with the way Don's story played out. I felt like the finale was written to the plot—not to the character. Matthew Weiner wanted to end the story with the infamous Coke commercial: Don Draper's salvation and legacy, I presume. (And we certainly saw and heard enough about Coke through the final episodes.) So he brought in every hippie stereotype he could think of, from chanting to yoga to "how does that make you feel?" questions, followed by tears and hugging. And the only familiar face was that of a woman we saw maybe once or twice before, a character who had contributed absolutely nothing to Don's story over the years, yet she was his focal point in the series finale. All that just to get us to the big Coke payoff. But I feel it would have been so much more satisfying to end with Don finally showing up for his kids, even if it were something as simple as a scene in which he had an honest and emotional conversation with his sons about their mother's illness. Or after Betty's death, finally taking them home with him, preferably to a house and not a condo. Don took his kids to the brothel where he grew up several years ago, presumably to finally connect with the family he created, and there's never been a payoff from that episode. The finale could have been that payoff. Any thoughts? — Jan
Matt Roush: For all of the aggravating languor of much of Mad Men's uneven and unhappily bifurcated final season, the finale did feel rushed, in part because we were denied the payoff you describe of Don's homecoming. Matthew Weiner's decision to leave the rest of the story to our imagination isn't necessarily a bad thing—at least the finale had the feel of resolution—but the simple fact that Don, and most of the rest of the characters, was in a happier place by the end was so unexpected I wasn't terribly bothered.
---
Question: Greg Berlanti is being mean. He's snapping up all these musically gifted actors from the now mostly defunct musical-TV-show trend and putting them on superhero shows where no one ever has any reason to sing. When I first started watching The Flash with my husband, the first thing I noticed was the cast included former Glee villain Grant Gustin and original Broadway Rent co-star Jesse L. Martin. (My husband's hilarious response to this observation: "Why did they need a villain on Glee?") I immediately began pining for a musical episode with an evil meta-human who turns Central City into a glitzy musical stage and forces our heroes to sing, even though I knew this was the same plot as the iconic Buffy musical and would most likely pale in comparison. (Still, Naya Rivera would make a fun guest villain and she and Grant were so good in their "Smooth Criminal" duet on Glee.) And now next season will bring us Supergirl starring Melissa "the new Rachel" Benoist and Jeremy "super annoying on Smash but super great in Broadway's Newsies" Jordan. They even poached Laura Benanti from Nashville! Now, I'm not saying Glee or Smash were better shows than The Flash. We all saw what train wrecks they became, but the music was always good. It makes me sad to see these actors again and feel like something's missing. Is there any hope of Berlanti ever putting on a singing superhero crossover extravaganza, or will I just have to wait for people to get sick of superheroes so I can see Grant Gustin and Jeremy Jordan in their inevitable 12-week runs playing Hedwig on Broadway? Thanks for reading this slightly ridiculous rant. —
 Erin
Matt Roush: Oh, thank you for giving me such a grin this week. I feel like we know each other. And don't forget Victor Garber (the original Anthony in Sweeney Todd among other great musical/theater roles) is now a part of the Legends of Tomorrow spinoff, so this purloining of stage talent is multigenerational. I promise to call this dilemma to Greg Berlanti's attention. I think he'll get as big a kick out of it as I did, and who knows. Maybe there will be a musical Flash mob at some point to ease your pain.
---
Question: My husband and I have been enjoying CSI: Cyber, much to our surprise. It's the only show of the CSI group that we've ever watched. We were disappointed to hear that Peter MacNicol (who we really liked on Numbers) will not be returning for Season 2, and that Ted Danson will be joining the show. The reason given publicly for this change is the dreaded "creative reasons," but I'm wondering if it's because the showrunners/producers think Ted Danson is a bigger "name" and will bring in more viewers. — Gwen
Matt Roush: There's little doubt that "creative reasons" usually boils down to business affairs, but in this case, an added incentive was probably to provide a bit of continuity with the CSI universe by transferring one of the stars of the soon-to-be-defunct mothership over to the last surviving remnant of the once-powerful brand. Ted Danson is a big name, but he's also the current face of CSI. (Speaking of which, how great to have William Petersen and Marg Helgenberger returning for the movie sendoff this fall.)
---
Question: I was just curious about your thoughts on Saturday's "Wentworth Prison" episode of Outlander and some fan reactions to it. I hear/read about people who think this episode went "too far" because the assaulting depicted, but seemingly those people were totally fine with watching all the assaults on women on both this show and others like Game of Thrones. I'm not sure if it's because it's an assault on a man by another man or what, and was curious about your thoughts. I personally was massively impressed with Sam Heughan (in particular) and Tobias Menzies in what was sure to be a difficult and dark scene to film, and think Sam deserves all the awards. I'm also glad that the show put something (male sexual assault) on TV that is such a taboo subject. — Megan
Matt Roush: How interesting that Outlander fans are upset about Black Jack's sexually sadistic assault of Jamie on the same weekend of the seemingly louder outcry over the higher-profile Game of Thrones because of the wedding-night rape of Sansa by Ramsay. In both instances, my response would be: What did you expect? These are not sanitized stories. They take place in brutal worlds, where bad things often happen to good characters (when I read the first Outlander book and got to this sequence, it struck me as the equivalent in terms of impact with Ned Stark's fate in the first book/season of Thrones). These also are not gratuitous events. Jack's obsession with Jamie is a crucial part of that story, just as Ramsay's monstrous ways of asserting power and control are well known. I'm really not sure shows like these can "go too far." Whether we have the nerves to endure them is another matter entirely.
---
Question: I have a theory about why Person of Interest was relegated to midseason status. By doing so, they can start production later, giving Sarah Shahi, who gave birth in March, more time for maternity leave. A midseason start could potentially mean a full season with Shaw, versus a fall premiere with much of the season filmed before Shahi was ready to return to work. Thoughts? Would a show go to such lengths for a single actor/character? — Matt, NYC
Matt Roush: We've seen this sort of situation before, with Scandal reducing the number of episodes in its third season to accommodate Kerry Washington's pregnancy, but in this case, I think that's reading a bit much into things. It's a cool theory, in part because Person of Interest is a lesser show without the fabulous Shaw on the case, but if CBS had given Warner Bros. the option to produce a full season, it seems awfully unlikely they'd say, "No thanks, let's wait for Sarah to be ready to come back." The more realistic way to look at this is that CBS is probably easing the show out with the midseason order, favoring in-house productions like Limitless (which takes over Person of Interest's Tuesday time period)—but if Limitless tanks and POI somehow comes roaring back, who knows? And if as a side benefit we get more Shaw in this next season than we otherwise would have, that would be a silver lining indeed.
That's all for now. Due to the holiday, the next Ask Matt column will be posted on Thursday. Can't do it without you, so please keep sending questions and comments to [email protected] or shoot me a line on Twitter.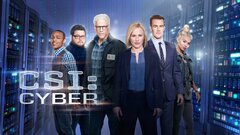 Powered by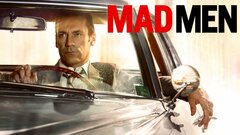 Mad Men
where to stream
Powered by