Season 3's the Emmy Charm? Maslany and Others Get Deserved But Ill-Timed Recognition
The only problem with the nomination of Orphan Black's Tatiana Maslany for Best Actress in a Drama Series is that it should have happened a year or two earlier.
Notoriously play-it-safe TV Academy voters are finally learning the score, but their timing is still frequently off. First Emmy nominations often arrive way overdue –sometimes years so, in a repeated failure to recognize the brilliance of a performer or a show that is genre, on a small network or has a small but cult following. The result: Actors that were snubbed when they were at their best finally get their belated reward for less memorable seasons.
RELATED: This Year's Biggest Snubs
Recall the egregious case of Andre Braugher, whose performance as Homicide: Life on the Streets's Frank Pembleton was lauded from the start as once of the best on television but wasn't recognized with a nomination until the show's third season and didn't win until two seasons later. (Not that Braugher is hurting for statues—he's got two Emmy trophies and nine total nominations, including one this year for Brooklyn Nine-Nine.) Similarly, Maslany impressed in Seasons 1 and 2 , handling multiple roles with astonishing versatility (she plays a batch of clones, for those who haven't caught up with her dazzling performances), but she's getting her due for a third season that wasn't nearly as strong as its predecessors. And we're certainly grateful for Khandi Alexander's nomination as Outstanding Guest Actress in a Drama Series even though her scariest appearances as Olivia's terrorist mom were on earlier seasons of Scandal; it almost makes up for her being scandalously overlooked for her searing work on The Corner and Treme years back (she still deserves an apology.)
READ MORE: Emmy Nomination Highs (Tambor and Tatiana!) and Lows (Where's The Good Wife?)
The 2015 crop of nominees is possibly the most adventurous, with a healthy sprinkle of new faces and novice shows, including Better Call Saul (a lock as a spin-off of the much beloved Breaking Bad) and more admirably (though not unexpectedly), the comedy Transparent. But still, there are the shows that keep getting nominated, you might say out of habit, even when the quality has tapered off: 2013's Mad Men nod for a lackluster Season 6, anyone? Yes, we love the British aristocracy and CIA spy games but no one can argue that Downton Abbey and Homeland had their year. The trouble with returning to these quality-but-no-longer-stellar shows is that their inclusion knocks out such underappreciated series as the splendid The Americans and Justified. The enthralling period romance Outlander (which only earned one nomination, for Best Score) may also have to wait to win some love —perhaps until Season 3…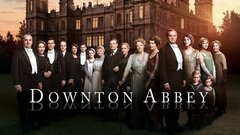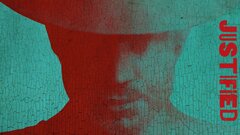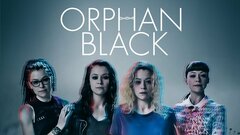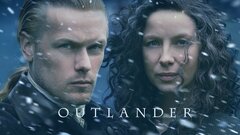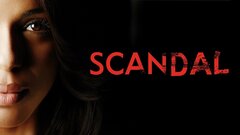 Scandal
where to stream