'Game of Thrones': Isaac Hempstead Wright on a Possible Stark Reunion and His Finale Prediction
Like the long-promised winter, the Game of Thrones Season 7 premiere is here, GoT fans, and this is what we know for sure: The battle for the Iron Throne is at a fever pitch, the White Walkers are coming and, courtesy of each, epic alliances and reunions are afoot.
Among the most debated potential homecomings—that of Ned Stark's surviving children, including Jon Snow, the one we now know is really the offspring of Ned's sister Leanna and Rhaegar Targaryen.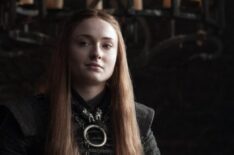 See Also
Bloody battles, shocking alliances and, of course, dragons in the show's intense Season 7
As Season 7 begins, Jon (Kit Harington) and Sansa (Sophie Turner) are already in something of a same-side power struggle ("There's a part of Sansa that feels very hard done by, and because of that, she is going to make not-so-honorable decisions," Harington told TV Insider. "Jon still sees her as just his kid sister.").
Meanwhile, Arya (Maisie Williams) continues her murderous revenge rampage in Westeros. And the youngest—Isaac Hempstead Wright's paralyzed Bran—is in a doozie of a situation, becoming the Three-Eyed Raven before his time and losing his primary protector in one fell swoop.
So everyone seems pretty well occupied.
But the vulnerable Bran is on his way to Castle Black with some useful powers, if he can learn to harness them. The Stark/Snow battle-skills talent pool is inarguably deep. And there is strength in numbers. Plus, the Lannisters are certainly no example of a functional family dynamic … so maybe?
We asked Hempstead Wright for his two cents about his three siblings, the true battle that looms and how he thinks Thrones will end.
Without Hodor, and given that his Three-Eyed Raven training is incomplete, Bran seems more vulnerable than ever. That said, there's strength in numbers, and fans clamor for a reunion of the surviving Stark kids. Is there hope for that this season?
Isaac Hempstead Wright: I can't comment on any specifics, but they've all been in very different corners of Westeros, doing very different things. Arya is a ninja assassin. Sansa is a sort of cynical diplomat in many ways; she's been around some of the cruelest characters in the Game of Thrones world. And Jon has grown into this super-warrior. So, I think if the four of them did get back together in the future, who knows whether they'd even get on? Would it be the reunion everyone has hoped for? I don't know!
See Also
The Great War is coming ... but the Game of Thrones Season 7 trailer is finally here!
Uh-oh. Well, on the subject of unity, Bran arguably has the best understanding of the White Walkers and the Wall—and we are clearly headed to a showdown between the living and the dead. Might these final seasons entail an epic truce?
I think we'd all like to think that the living would come together in the face of this universal threat. But you look at all the endless petty squabbling that goes on between these various houses, and I don't know whether people will be able to get over their own qualms with other people enough to be able to recognize the threat. They really do have to come together—and even if they were to come together, it would still be a pretty close call. You're up against a massive army of ice zombies, so you're going to need the biggest army possible, it seems.
RELATED: Sign Up For TV Insider's Game of Thrones Newsletter
With so many places, plot details and characters to keep track of, are the actors sometimes as befuddled as the viewers about how everything fits together?
Oh, absolutely! If there's one thing about this show, it's that the cast and crew are all fans of it. It's not like we work on it and never watch it. We genuinely love the series as much as the fans love watching it, and so we're constantly theorizing, saying, "Oh, I might go…What's happening over there? What's happening there?"
One of my favorite moments of the entire process is when your script just gets sent, and you get to sit down and lock yourself away for hours and just read it, brand-new. Especially this season, we're way beyond [the] books, so this is totally uncharted territory. Having the privilege to be some of the first people to get to read and hear that arc is super cool. … I think the finale will end up quite dark. We'll see!
Game of Thrones Season 7, Sundays, 9/8c, HBO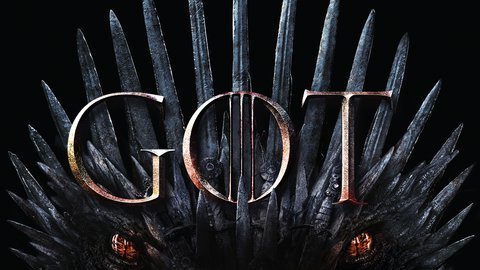 Powered by