The Winter's Tale Returns: Inside 'Game of Thrones' and Season 7's Brewing War
Remember young Sansa (Sophie Turner)? That sweet Stark girl who believed in fairy tales and wanted to marry a handsome prince? Well, she's officially gone. In Season 7 of HBO's megahit Game of Thrones, this hardened survivor of rape and betrayal is writing her own story—and her tale will only get more twisted. "Sansa is being tested like never before," Turner teases of the newly minted murderess, who will question old alliances as well as her own judgment. A peek at this comes on the set in Northern Ireland, where Sansa isn't playing nice with half-brother Jon Snow (Kit Harington), now King in the North. But you don't wonder for a second who will win this sibling squabble.
RELATED: Sign up for TV Insider's Game of Thrones newsletter
This formidable new Sansa is just one player in a complex penultimate season that brings reunions (those rumors are only the beginning, fans), unbelievable alliances (yes, plural) and, ultimately, the Great War—a fight for the throne waged by leading noble houses, including Stark; Lannister, currently in control under Queen Cersei (Lena Headey); and Targaryen, led by Daenerys (Emilia Clarke), freshly arrived in Westeros with a massive army and the belief that she's the realm's rightful heir.
Yet—if you can believe it—there is an even bigger threat. "Everyone is facing something more dangerous to all of them than any danger they are to each other," executive producer Dan Weiss says. That force? The Thrones version of climate change: Winter has arrived. And beyond the Wall, the Night King and his undead army of White Walkers are marching ever closer.
With the action galloping at a faster pace, it took producers longer to shoot seven episodes than it does to film their usual 10. The special effects budget has been increased to roll out bigger armies, dragons the size of 747s and a massive sea battle that will reportedly sail past Season 2's Blackwater in scope—and leave a few casualties along the way. "There are magnificent action scenes," executive producer David Benioff vows, "different from anything we've ever done." Plus, he says, "there might be some surprising hookups this season."
Lovers and fighters alike will have to use everything they've got to survive the coming war, which will see each family pushed to the limit and set up the series' endgame.
Stark Differences
It's hard to imagine topping Season 6's spectacular Battle of the Bastards (the episode featuring that clash won six Emmy Awards). In it, Jon nearly died facing sadistic Ramsay Bolton's (Iwan Rheon) army before Sansa saved him with surprise reinforcements. She didn't get the credit she rightly deserves and now she's angry. "There's a part of Sansa that feels very hard done by, and because of that, she is going to make not-so-honorable decisions," Harington says. "Jon still sees her as just his kid sister. But he'll start listening to her more this season."
And he should. Sansa's earned a doctorate in deception thanks to time spent with the realm's top schemers: Cersei; her son King Joffrey; Ramsay, whom she fed to his own dogs last season after a short, abusive stint as his wife; and conniving cohort Littlefinger (Aidan Gillen). "Sansa's learned how to manipulate. She's a clever bunny now," Turner says.
But it's Jon who has perhaps the best claim to the throne. Viewers learned of his royal bloodline in a vision that came to Bran Stark (Isaac Hempstead Wright) that revealed Jon is the son of Lyanna Stark and Rhaegar
Targaryen, Daenerys's older brother.
Jon may not yet know his lineage, but his task is clear: "Jon sees his mission this season—to save people's lives," Harington says. "That's it." Sounds like he could use the help of the remaining Stark kids: Bran, whom we last saw on the other side of the Wall, is headed to Castle Black, and sword-wielding assassin Arya (Maisie Williams), who is now back in Westeros, is gruesomely killing those who betrayed her family.
Homecoming Queen
Fans hoping for a dream team will hyperventilate when they see the surprise crew united under the House Targaryen banner. On a beach in Spain last October, actors who've never before shared the Thrones screen are shooting a scene where they heatedly discuss strategy with Daenerys. The beauty, brains and brawn assembled in one spot are Avengers-level invincible, and the group buzzes with excitement about working together for the first time.
Director Matt Shakman raises a bullhorn and shouts, "Dragon!" and all look to the sky, where digital artists will later add one of Dany's three giant beasts. "I've been on the dragons so much I have saddle sores," Clarke says with a laugh. For weeks she's spent entire working days in front of a green screen riding a contraption similar to a mechanical bull.
Even with these fire-breathing weapons, Daenerys would prefer diplomacy. "She wants to break the wheel, get in the power seat, enact change," Clarke says. "She doesn't want to simply wipe out anyone who disagrees with her."
At her side and sharing her philosophy is top adviser Tyrion Lannister (Peter Dinklage), who sailed with her armada of soldiers across the Narrow Sea. But when it comes to their relationship, it's complicated. "We'll deal with how much Daenerys can trust him [to stay on her side against the Lannisters]," Dinklage says. "But he's smitten with his employer. How good can he be at his job while having these feelings?"
Lannister Reckoning
Feelings definitely muck up workplaces—even throne rooms. Just ask Tyrion's siblings.
They would be incestuous twins Cersei and Jaime (Nikolaj Coster-Waldau), Thrones' most bizarre but enduring couple. Tyrion hasn't seen them or been back home to the capital, King's Landing, since he murdered their father, Tywin (Charles Dance), and was secretly helped to escape by Jaime in Season 4.
"It's a big season for Cersei and Jaime," Headey says. "If you thought it was complicated before, just wait. He blindly, wholeheartedly loves her; she [emotionally] vampires him."
In the premiere, Cersei strategizes to take Westeros from her remaining enemies. "She wants to run the world. She is enjoying sitting on the throne. And she feels, for the first time, like, 'Hear me roar,'" Headey says. "But Jaime wants to discuss the death of their last surviving child." King Tommen (Dean-Charles Chapman) committed suicide after Cersei blew up the Sept, killing his wife, Margaery (Natalie Dormer). It remains to be seen whether the duo can move past that tragedy.
Of course, the Lannisters are not the only noble house that has to deal with festering family wounds. "Every single character is putting that first step into the absolute unknown," Clarke says. "Everybody means business this season."
Turner adds, "And in a world where everyone is a manipulator—Sansa is one of the best—it's becoming more and more difficult to tell who is loyal…even family."
Game of Thrones, Season Premiere, Sunday, July 16, 9/8c, HBO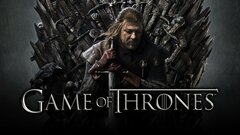 Powered by