Mindy Project Gets Picked Up By Hulu
The Mindy Project is on the move. As expected, the critically acclaimed Mindy Kaling sitcom, canceled last week by Fox, has been picked up for a fourth season by Hulu.
The 26 ordered episodes will air exclusively on the streaming service, but a premiere date hasn't been announced. In addition to the new originals, Hulu also has exclusive streaming rights to Seasons 1-3.
"Mindy has been a beloved member of the Hulu family, so this deal is a natural extension of our relationship," says senior vice president and head of content Craig Erwich. Kaling pointed out that "so many of our fans are already watching the show" there.
Mindy's existing 67 episodes are just shy of enough for syndication, so it was worth it for Universal Television (which produces the show) to aggressively find a new home for the show.
"We are proud of the fresh, hilarious, smart storytelling on The Mindy Project," says Universal TV's Bela Bajaria. "Mindy, along with the writers and actors, surprise us every week. They have made us laugh (a lot), cry and think."
The Mindy Project was never a big ratings performer for Fox—it averaged a 1.6 rating in the adults 18-49 demographic—but it did deliver an upscale audience and critical praise. The show was a favorite of former Fox Entertainment boss Kevin Reilly, who is now at Turner (which was also mentioned as a potential new home for Mindy); once he departed Fox, the show's biggest cheerleader was gone.
Hulu has also been on an acquisitions spree in recent months, including a recent deal to acquire the streaming rights to the entire Seinfeld library. Hulu was also an early contender last year to pick up Community after it had been canceled by NBC, but Yahoo ultimately made the deal.
The streaming service is also ramping up its originals, including the Stephen King/J.J. Abrams series 11/22/63 starring James Franco; the Amy Poehler-produced comedy Difficult People starring Julie Klausner and Billy Eichner; Jason Katims' The Way (also from Universal); and the first longform project from Freddie Wong.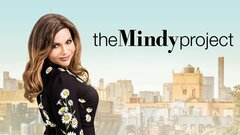 Powered by