Fox Cancels The Mindy Project, Which Eyes a Move to Hulu
Fox has officially passed on another season of The Mindy Project–but that doesn't mean it's dead. Hulu is expected to announce in the coming days that it has acquired the show's fourth season.
Such a move wouldn't be such a surprise: Mindy has produced 67 episodes, bringing it close–but not quite–to enough episodes for syndication. At this point, it's worth it for Universal Television (which produces the show) to aggressively find a new home for the show, even at a reduced license fee.
According to insiders, Mindy is a "high performer" in repeats on Hulu. And Universal TV is already in business with the service (which is jointly owned by Fox, Disney and NBC Universal): Hulu recently ordered the Jason Katims series The Way, which is produced by the studio.
Hulu has also been on an acquisitions spree in recent months, including a recent deal to acquire the streaming rights to the entire Seinfeld library. Hulu was also an early contender last year to pick up Community after it had been canceled by NBC, but Yahoo ultimately made the deal.
The Mindy Project was never a big ratings performer for Fox, but it did deliver an upscale audience and critical praise. The show was a favorite of former Fox Entertainment boss Kevin Reilly, who is now at Turner (which was often mentioned as a potential new home for Mindy). Once Reilly departed Fox, the show's biggest cheerleader was gone.
Season to date, Mindy averaged a 1.6 rating in the adults 18-49 demographic. The show ended its Season 3 run in March. Kaling told TV Insider last month that she was optimistic for a renewal: "This is just my unfounded, cheerful optimism, but I told the cast and crew that I just feel good about it," Kaling said at the time. "I don't think there's been any kind of slump. [Fox Television Group CEOs] Dana [Walden] and Gary [Newman] are really smart and I know they love the show, so I hope they bring it back."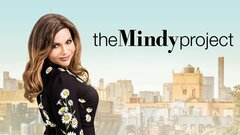 Powered by