Ask Matt: Emmy Nominations Buzz for 'Justified', 'Empire', 'Jane the Virgin' and More
Good news, Ask Matt fans! TV Insider is now presenting the popular Q&A with TV critic (and sometime "TV therapist") Matt Roush twice a week, giving you twice as much opportunity to share your concerns and join in the love for all things TV in today's vast landscape. One caution: This is a spoiler-free zone. Please send your questions and comments to [email protected] and follow me on Twitter.
Starting off with some comments from Twitter, where my feed lit up recently with Emmy-related chatter, timely given that the nominations will be announced Thursday. (For a fun wish list of things we hope the Emmys will get right this year, but most likely won't in many cases, read this.)
Former TV Academy chairman and prolific producer Bryce Zabel got the ball rolling by noting, "Best crop of Emmy-worthy shows in many years. That was a tough ballot to vote." When one of many Justified fans wrote in with hopes that its final season would get some love, Zabel responded: "There's love for Justified, but Emmy voters historically don't like to vote for shows that are over. We'll see."
Matt Roush: I agree with Bryce that in making predictions and trying to narrow down my own preferences, it hasn't been easy this year with so many worthy choices in both drama and comedy fields. And he's probably also right about Emmys choosing not to champion shows that have ended their run, which is especially true for shows that typically struggle for recognition like Justified. But there's little doubt Mad Men will be recognized for its final season—and this is voters' last chance to bestow the prize on Jon Hamm for bringing Don Draper to iconic life—and Breaking Bad never lost stride in its final go-round, so still holding out a little hope that the show with the most satisfying finish (Justified) will get some love, even if it doesn't make the competitive best-series cut.
Other recent Twitter comments:
"I do feel like there are certain shows (The Americans, Hannibal, The Middle) that will always sadly fly under the Emmys' radar." — Dennis
Matt Roush: Agreed. Although with the drama category expanding to seven slots this year, and Breaking Bad no longer in the running and True Detective not eligible—not that it would deserve the nomination if it were this year—maybe The Americans will finally get the attention it deserves. Hannibal is no doubt way too out there. And The Middle seems to be unfairly dismissed as just another family sitcom, when it's so much more—and I'd put Eden Sher's performance as Sue Heck this year on par with anyone. But I'm prepared to disappointed on all of these counts.
"I totally agree with your comments on Justified. They certainly deserve Emmy consideration. There's nobody like Timothy Olyphant. Plus, there is no way that Walton Goggins is not the best supporting actor/character in all of TV." — CardFan
Matt Roush: We can dream.
"It's all gonna be Empire anyway, so who really cares?" — Delfiteblu
Matt Roush: An interesting observation, because the impact on the Emmys of a show as powerfully successful and distinctively diverse as Empire will be fascinating to behold. I can't imagine Taraji P. Henson won't be nominated—I love the notion of her versus How to Get Away With Murder's Viola Davis in a diva showdown—and possibly Terrence Howard as well, and the show itself was produced with enough panache to look beyond its tortured melodramatics to appreciate its sensational entertainment value with a best-drama nod. Whatever happens, I imagine Empire will continue to make some significant noise.
Question: After your suggestion last week to "be part of the conversation" about the Emmy nominations, I spent several hours putting together my own list, and I wanted to mention how difficult the process of compiling a list of proposed nominations can be. It's easy for me, or your other readers and other viewers, to say so-and-so deserves an Emmy, but then when you assemble a list of those who should be considered, and then begin trying to compare them with each other and coming up with a final list, it's extremely difficult. Did A really give a more outstanding performance than B, C and D? Each character and each show can be so unique, that it really is like comparing apples and oranges. Sure, A deserves an Emmy nomination, but maybe so do 20 others. The whole process gave me a new appreciation of what critics go through when compiling "Best of the Year" lists. — Paul
Matt Roush: Thanks for that. It really isn't as easy as it may seem, and if you want to play along, you can view the full ballot of eligible nominees here to see just how many choices there are in these very competitive categories. I'm just hoping we see some fresh choices in the mix again this year, to reflect the variety and quality of another strong year in TV.
Question: Looking at your Emmy wish list, do you really think it's possible for the Emmys to follow the lead of the Golden Globes and recognize Jane the Virgin for comedy as well as some of its actors? It's such a delightful show, but not a conventional sitcom or in the half-hour format, which might work against it. I'm rooting especially hard for Jaime Camil, the lovable Rogelio. — Doris
Matt Roush: Me too. Is there anyone more endearingly obtuse and adorably vain as Rogelio? His is the epitome of a great supporting performance, and I'd like to see the industry take notice of The CW's efforts this year to raise the bar. Since it's probably never going to happen for the superhero shows, maybe Jane will have a shot at breaking into the comedy field. But it won't be easy.
Question: I know that it's too soon to be asking this, but what do you think about UnReal's Emmy chances for next year? Do you think that both Shiri Appleby and Constance Zimmer have a chance at being nominated for Emmys (along with the show and its writers, directors and crew members)? And which type of categories should the show and its actors, writers, directors, and crew members submit themselves into: drama or comedy? – Chris
Matt Roush: The last part of your question is a no-brainer. UnReal will qualify as drama, not comedy. There are satirical elements in play on the show, and I know I've laughed at some of the more outrageous dialogue and antics, but primarily this is a backstage drama. And the TV Academy has made it pretty clear that outside of some rare exceptions (like Jane the Virgin), hourlong shows will be considered dramas under the current rules. That said, UnReal would have to be seen as a real underdog given the general strength of the drama categories. The show may be a step up from a guilty pleasure, but the melodramatic nature of its plot twists and premise make it a tough sell. Not that it isn't worthy, and Appleby and Zimmer are terrific, but when shows like The Americans and Justified have trouble getting noticed, picturing UnReal among the finalists goes beyond unreal to surreal.
That's all for now, but remember that there will be another Ask Matt column on Thursday, and we'll address some issues besides the Emmys while waiting for the nominations to happen. A reminder that this column depends on your contributions, so please keep sending questions and comments to [email protected] or shoot me a line on Twitter.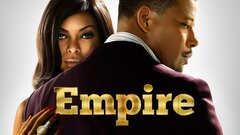 Empire
where to stream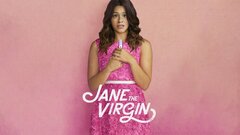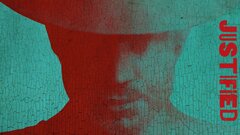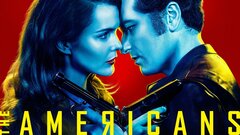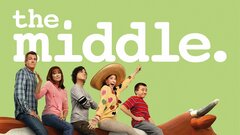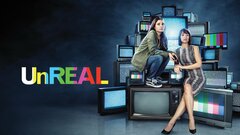 UnREAL
where to stream