Kramer's Weirdest and Wackiest Ideas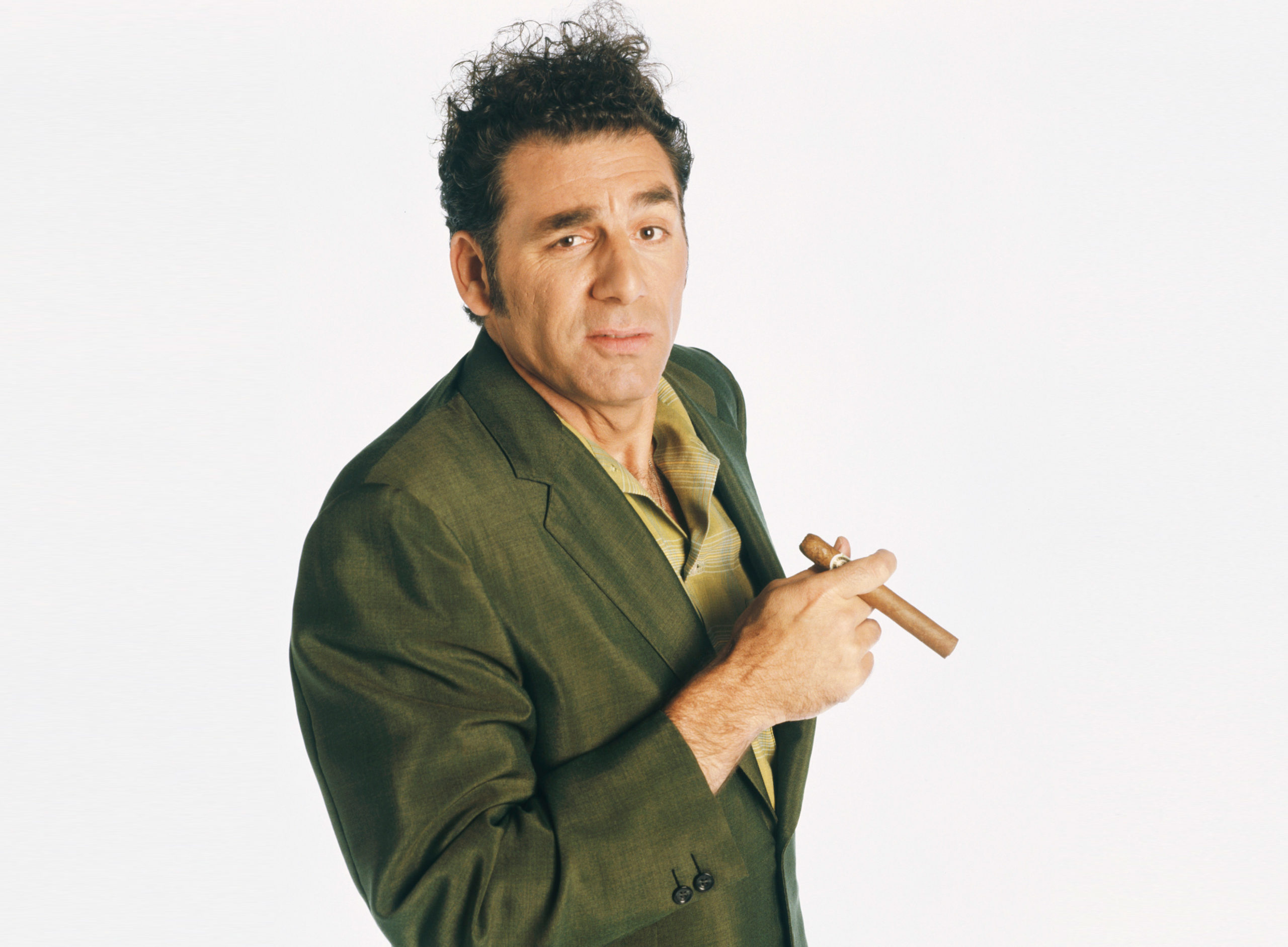 The coffee-table book about coffee tables… the "Bro" bra for men… the beach-scented Beach cologne—yada, yada, yada. Like we haven't all heard about Kramer's greatest hits. But the K-man's an idea factory, churning out schemes and scams and kooky concepts faster than you say, "Giddy up!" And now that Seinfeld is streaming on Hulu, we take a look back at some of the neighbor's more hair-brained head-scratchers. (Plus, check out the Seinfeld Guide to Good Manners to learn the proper etiquette for navigating the world with humor.)
1. Opening a chain of make-your-own pizza restaurants.
2. Operating the Peterman Reality Tour, based on J. Peterman's bestselling "biography" based on anecdotes from Kramer's life.
3. Using butter as an aftershave moisturizer, then accidentally frying himself while sunbathing on the roof, thereby acquiring a special Newman-tormenting scent.
4. Suing Java World for millions after suffering café-latte burns.
5. Selling George's interoffice envelope bearing the signatures of New York Yankees star Don Mattingly and manager Buck Showalter.
6. Instructing firemen on using shortcuts to reach fires faster (the radio scanner bought at Leapin' Larry's appliance store tells him there's a crying need for his help).
7. Training Little Jerry Seinfeld, his own cockfighting champion.
8. Putting Kramerica Industries to work developing a rubber bladder for oil tankers to prevent oil spills.
9. Adopting a highway and cleaning it himself, even washing the traffic signs in Jerry's kitchen sink.
10. Making gravel in a blender.
11. Cashing in on recycling by traveling to Michigan with Newman in a postal truck full of soda bottles, because the bottle-return rate is a nickel higher there.
12. Insisting he deserves the $100 prize because a bank's everybody-gets-a-hello policy was violated when he got a "Hey" instead.
13. Running a dinner for 183 Jewish singles and cooking delicacies like kreplach and tzimmes with Frank Costanza.
14. Slicing his own meat, extra thin, with his own meat slicer.
15. Hoarding his own blood in Newman's meat freezer to avoid the blood bank's service charge.
16. Saving time by doing everyday errands in the shower, including preparing radish roses for a dinner party.
17. Making sausages with Newman in Jerry's apartment.
18. Suing the tobacco companies for ruining his face after he ran a smoking lounge in his apartment for three days.
19. Installing a hot tub, with its 16,000-BTU heat pump, in his living room.
20. Chaperoning Miss Rhode Island on her date with Jerry—as called for by Miss America's pageant rules—and then becoming her personal consultant.
Adapted from TV Guide Magazine's 1998 Seinfeld special issue.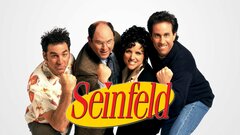 Powered by