9 Telling Quotes from DC Comics' TV Panel
DC Comics celebrated with fans Saturday at Comic Con, revealing what fans could look forward to on Arrow, The Flash, Legends of Tomorrow, Gotham, and Supergirl. Here, a look at key moments from the conversation: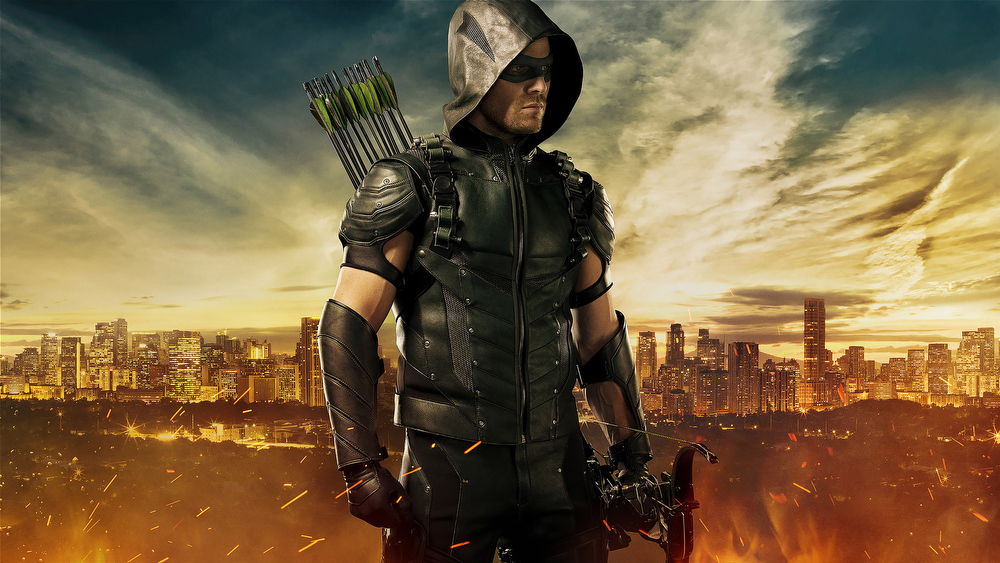 "Star City still needs saving."
–Stephen Amell, while showing off his new Green Arrow costume, tells the audience his city will no longer be called Starling City, but instead Star City.
"We are moving a more Green Arrow-y direction."
– Amell answers when asked if Oliver will be more silly like his comic book counterpart.
"I don't know if I can keep the scruff because it may not fit with my new helmet."
– David Ramsey might need to change his style to fit with Diggle's new suit.
"Our big bad will be Zoom. He will be faster than the Flash and Reverse Flash."
– Andrew Kreisberg reveals a new enemy ahead.
"The episode number 123 where we see Jay Garrick's helmet for the first time is the same comic number Jay and Barry met for the first time"
– Geoff Johns drops some trivia for fans of both mediums.
"He has a certain arrogance of thinking he can mediate a dysfunctional family."
– Victor Garber talks about Dr. Martin Stein / Firestorm's relationship with the new Legends of Tomorrow team.
"One of the greatest things about Legends of Tomorrow is that we can visit amazing moments in time."
– Marc Guggenheim gives fans something to look forward to.
"He's better than Sherlock Holmes."
– Geoff Johns has high praise for Batman.
"I look in the mirror and I see the S, and something clicks inside. It really does transform internally."
– Melissa Benoist says her Supergirl suit really does have power.