Peter Facinelli Joins the Cast of 'Supergirl'
CBS's Supergirl hasn't even taken off yet, and already we're over the moon. Twilight and Nurse Jackie vet Peter Facinelli has just been cast in the recurring role of DC Comics character Maxwell Lord. It was revealed Saturday night during Comic-Con's Night of DC Entertainment event that Facinelli's version of Lord would be a National City billionaire with an interest in green technology and newly minted media spectacle, Supergirl (Melissa Benoist).
Previous incarnations of the character—who was once the benefactor of the Justice League—have been both villainous and heroic, so it will be interesting to see which side of the good-versus-evil fence Facinelli's mogul will fall…and if Superman's cousin Kara Zor-El will be able to catch him.
Supergirl premieres on Monday, Oct. 26 at 8:30/7:30c, CBS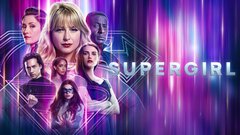 Powered by