15 Photos That Prove Comic-Con Brings Out the Fun in TV Stars
Our photo studio was the place to be at Comic-Con 2014, thanks to the stars who stopped by for their close-ups. With this year's convention madness about to begin, here are a few of the actors and actresses who made the most of their time in front of our flash. Plus: Get more SDCC news on TV Insider's Comic-Con page.
1. "We were reluctant to become best buds," Arrow's Willa Holland said of her castmates, "then inevitably it just happened. We have a fun time."

2. "I didn't grow up reading comics, so it's been a real baptism by fire for me learning about how they work," said iZombie's Rose McIver (with, from left, Rahul Kohli, Robert Buckley, Malcolm Goodwin, and David Anders).

3. The Vampire Diaries' Kat Graham said she needed only two things in her Comic-Con survival kit: "Flip-flops and eyelash glue."
4. Gotham's Robin Lord Taylor, who jokingly called his show "a lighthearted romp," had nothing but raves about the cast's first visit to Comic-Con. "Everybody's been incredibly nice and warm and inviting. It's really, really sweet."

5. "A woman said, 'Oh my God, Misha Collins!' and I was like, 'Hey!' And then she just started crying," said the Supernatural scene stealer (left, with costar Mark Sheppard), describing a fan encounter before the TV Guide Magazine Fan Favorites panel.

6. When told that fans camped out for hours to get autographs from the Originals cast, Charles Michael Davis revealed that he would stand in a 10-hour line for some ice cream or chocolate. Sweet!

7. "It's a dream come true," The Flash's Candice Patton said of the crossovers between her show and Arrow. "It's nice having the universes collide. The more of that, the better!"

8. Agents of S.H.I.E.L.D's Chloe Bennett and Ming-Na Wen took a rare break from kicking butt in boots to party in high heels.

9. David Giuntoli was all smiles in-between seasons spent hunting down Wesen (and trying to regain his Grimm powers!).

10. It was a "biest-ly" Grimm trio as zauberbiest Sasha Roiz took hexenbiests Claire Coffee and Bitsie Tulloch (who connected with her inner monster before the shocking Season 4 finale).

11. Game of Thrones' Maisie Williams took a moment to contemplate Arya Stark's future.

12. Game of Thrones' Nikolaj Coster-Waldau managed to look relaxed despite Jaime Lannister's never-ending hardships.

13. Former villains and heroes united for a magical Once Upon a Time cast photo, with (from left) Lana Parrilla, Sarah Bolger, Colin O'Donoghue, Jared S. Gilmore, Jennifer Morrison, and Josh Dallas.

14. The Walking Dead's Danai Gurira was almost unrecognizable without her long hair, killer katana and usual zombie-guts accessories.
15. Norman Reedus, Andrew Lincoln, Steven Yeun and Lauren Cohan (left to right) also looked amazingly fresh outside their characters' apocalyptic world of flesh-eating zombies. "If you stand beside Rick and Daryl, then you're family; it's that simple, that black-and-white," said Reedus of his character's relationship with Lincoln's alter ego.
Also, don't miss David Anders, Ming-Na Wen, Maisie Williams, and Norman Reedus at this year's TV Guide Magazine's Fan Favorites Panel. And check our schedules to find TV-centric panels at SDCC: Thursday, Friday, Saturday and Sunday.
— reported by Carita Rizzo and Sherry Huang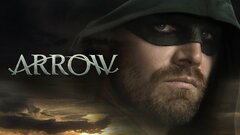 Arrow
where to stream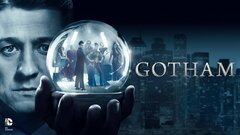 Gotham
where to stream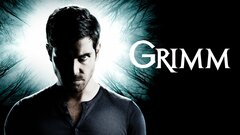 Grimm
where to stream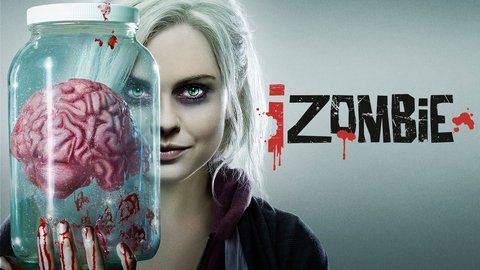 iZombie
where to stream