Will Jay Visit Dave? Letterman Says it's Looking Unlikely After he Turned Down Leno's Tonight Show Invite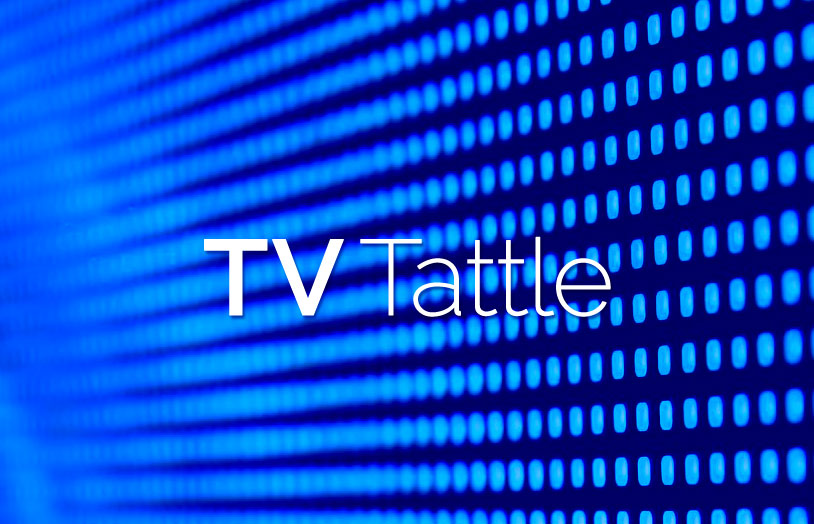 Will Jay visit Dave? Letterman says it's looking unlikely after he turned down Leno's Tonight Show invite
David Letterman tells Howard Stern that Jay Leno wanted him to be a guest on his final week on The Tonight Show. But Letterman declined, telling Jay the final week should be about him. "I think he may feel the same way about this situation," says Dave. Stern, meanwhile, was ticked off that Leno was even invited. PLUS: Howard Stern tries to kiss Letterman one last time.
Does Person of Interest's 13-episode order spell doom for Season 5?
Last year, The Mentalist got a similar 13-episode order before it was canceled.
How much will Tom Brady's suspension hurt NBC's NFL Kickoff game?
The Super Bowl champion Patriots are supposed to begin the season in primetime on NBC on Sept. 10. But they'll be without their most valuable player.
Watch sneak previews of Fox's new shows
At Fox's upfront presentation, John Stamos and Rob Lowe were the stars in promoting Grandfathered and The Grinder, respectively. PLUS: Fox aiming for lighthearted shows with wide appeal.
Was The Good Wife's Alicia-Kalinda season finale scene doctored?
Here's the conspiracy theory fueling the rumors that Julianna Margulies hates co-star Archie Panjabi. PLUS: Matt Czuchry, who turns 38 next week, explains in a Reddit AMA why he looks so youthful, and why the season finale was such a failure.
Bates Motel producer: We're giving birth to the Norman Bates we know from Psycho
Exec producer Kerry Ehrin talks the bloody Season 3 finale.
Empire gets more big-name guests: Chris Rock, Lenny Kravitz and Alicia Keys
All three have signed up for roles in Season 2.
Jane the Virgin Season 2 will pick up right where Season 1 left off
"It seems too huge for our heroine to not actually explore," exec producer Jennie Snyder Urman says of not putting distance between the seasons. PLUS: How Jane the Virgin became a game-changer for casting of Latinos on pilots.
Betty Draper deserved better from Mad Men
As Katey Rich puts it, "The fact that Betty had no choice—that her fate is not random, exactly, given all the smoking, but still somehow arbitrary—is maddening, both from the perspective of history and how Mad Men has told Betty's story. Many women on the show have been victims, particularly of Don's selfishness, but few have suffered as often, and with so little apparent sympathy, as Betty." PLUS: Betty gets redeemed at last, in praise of "difficult woman" Betty Draper, and charting Don Draper's romances.
McCann's real-life boss on watching Mad Men: "It was both fun and a little bit surprising"
Nobody from the show called up the famous ad agency to ask for permission. "In fairness, I don't think they were looking for permission," says chairman-CEO Harris Diamond.
Jimmy Kimmel: Talk show hosts should have their own Emmy category — Letterman should win an Emmy
"If there's a reality host category, there should certainly be a talk-show host (category)," says Kimmel. "If Heidi Klum is getting nominated for an Emmy, Jon Stewart should be getting nominated for an Emmy also."
Former Idol boss Nigel Lythgoe agrees with pulling the plug
"I'm a huge fan of boxing," says Lythgoe, "and it's like when you're watching a real heavyweight boxer getting to the end of their career, and all these young whippersnappers are coming up: You've got to know when to retire." PLUS: Why Idol still matters, and Simon Cowell says "We had a blast!"
Cristela Alonzo: What it's like to be canceled when your name is the title of the show
"I was kinda sad, angry and other things," the Cristela star wrote on her experience. "Since the show was named after me, the first thing I thought about was how I let the cast and crew down."
Morena Baccarin to become a Gotham series regular
The Homeland alum joined in January as a love interest for James Gordon.
Is NBC's Heartbreaker a Grey's Anatomy knockoff?
The freshman medical drama is dripping with Grey's references.
Erin Andrews: I was not being rude on Dancing with the Stars
Andrews says she wasn't annoyed by last night's proposal, as Us Weekly claimed. She was just showing her "ugly cry face."
Rachel McAdams on her True Detective character: "I love that she's not the girlfriend or the wife"
McAdams tells Marie Claire: "She doesn't really care what everyone thinks; she feels no responsibility for other people's feelings. She's not trying to be charming, which isn't always the case with a leading lady. There's (usually) sort of a responsibility to be a little bit likeable … Not that you want to be a horrendous character, just a little more human."
The Blacklist gets the comic book treatment
The first issue of the Blacklist comic book will be available on July 22.
Game of Thrones and Mad Men both offered grammar lessons on Sunday night
It's rare that both acclaimed series would share something in common. PLUS: Did Jay Z buy Khaleesi's dragon egg for Beyonce?
White House names Shark Tank star an entrepreneurship ambassador
Daymond John was selected to be one of nine business founders to become presidential ambassadors for global entrepreneurship.
Revenge boss explains that "nice little cliffhanger"
"There was a thought about continuing it, yes," says showrunner Sunil Nayar. "We knew that Amanda and Jack would be out there somewhere, and whatever we decided to do with the story — whether it focused on Nolan or not — we would try to get some of the gang back."
The Originals promotes Riley Voelkel
She'll be a series regular next season.
How did Vince Gilligan do on Celebrity Jeopardy!?
The Breaking Bad and Better Call Saul honcho competed against The Middle's Neil Flynn and Debra Messing on Monday's episode.