Ask Matt: R.I.P. Forever, Gotham and Person of Interest Finales, Supernatural Death, and More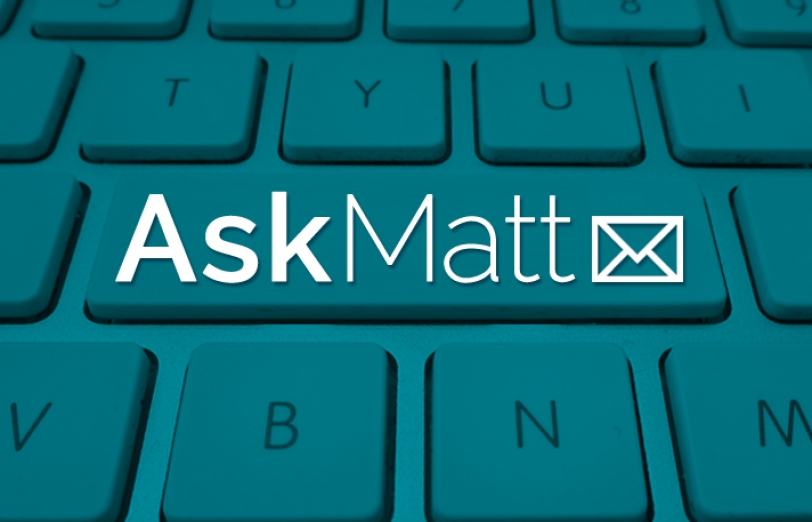 Good news, Ask Matt fans! TV Insider is now presenting the popular Q&A with TV critic (and sometime "TV therapist") Matt Roush twice a week—on Tuesdays and Thursdays—giving you twice as much opportunity to share your concerns and join in the love for all things TV in today's vast landscape. One caution: This is a spoiler-free zone. Please send your questions and comments to [email protected] and follow Matt on Twitter.
Question: What chance does Forever have of getting picked up for a second season by a network or outlet other than ABC? Why did it fail on ABC? My theory is time slot. Forever was amazing, combining fantasy and sci-fi with police procedural and even comedic elements. Alana De La Garza and Ioan Gruffudd had fantastic chemistry. Judd Hirsch was fantastic as Henry's foil and secret-keeper. — Carole
Matt Roush: Without question, the cancellation of Forever has struck the deepest "how/why did this happen" chord within my mailbag, at least so far. Not a surprise, as it's the kind of genre-blending show (mystery with fantasy, and serious eye candy to boot) that tends to attract a very devoted audience, whatever its size. And while "low ratings" is the most obvious answer to explain any show's cancellation, these days the bar is set so low there are usually other factors in play. Forever wasn't helped by a tricky time period that has sunk many shows, and it's especially hard for new shows to get traction at 10/9c on most nights—doesn't help when there isn't a powerful lead-in—but perhaps the most significant contributing factor to its early demise is that the show comes from the Warner Bros. studio, not ABC/Disney, which would have given the network more of a financial incentive to keep it going. During this Upfront news cycle, I'm seeing more and more reports of shows being shopped around after being canceled, but the odds are much better for shows that have been on at least a few seasons and have built up an inventory of episodes. Sadly for its fans, the life cycle of Forever is destined to be much shorter than that of Dr. Henry Morgan.
Here's a sample from other mail I'm getting on the subject: From Rachel: "I loved this quirky show. Getting into the 'why' and 'how' won't heal my heart over this one-sided breakup. In my opinion, ABC messed up with this one." From Laura: "I came for Ioan Gruffudd, who I remembered from his Horatio Hornblower days, but I stayed for his relationship with Abe (Judd Hirsch). The actors preformed the odd roles marvelously together, and that started with an excellent casting job. I will miss this show a lot. And that letter Ioan Gruffudd wrote to the fans was surely a class act. — Laura
---
Question: How could Galavant survive at the expense of Forever? Ugh. I really don't understand this one. (And holding my breath about Person of Interest's chances. Losing both would be really discouraging. Why did my two favorite shows have to have the same time slot?) — Anna
Matt Roush: Not a fair comparison. Networks often decide the fate of shows guided by very specific needs. Galavant, I'd expect, will return to be used as it was last season, as a short-run novelty replacement series. If it's on the regular schedule, I'll be surprised, but even if it were, it wouldn't be a case of either/or where Forever is concerned, because its future had to weighed against ABC's development for the coming season and whether the network felt it had a new drama property that might do better in that Tuesday time period. (I'll discuss Person of Interest later in the column, but I'm hopeful we haven't seen the last of that one.)
---
Question: Now that we've seen the season finale of Person of Interest, my hopes for its renewal are still high. I wonder if the producers/writers thought at all about making this episode a series finale in a way, instead of leaving us with a Butch Cassidy/Sundance Kid shootout at the end where we assume the heroes don't make it out alive, but it is not shown whether they do. I know the ratings were really down for Tuesday's episode, which probably doesn't bode well for renewal chances, but my husband and I will be very disappointed if it does not return in the fall. We've always thought the premise was different from a lot of other shows and the acting has always been top-notch, especially by Amy Acker, who made us fall in love with a character we didn't even like in the beginning. We love the strong women on this show, and if it's not renewed, we lose the opportunity to see Shaw and Zoe again. So please look in your crystal ball and tell us if you think there's a chance this excellent show will be back. — Gwen
Matt Roush: My crystal ball had been reading "cautiously optimistic" even before word began to circulate Monday (in advance of CBS's Upfront presentation on Wednesday) that Person of Interest indeed will be back for a fifth year. I would have been horrified if last week's finale had been the last we saw of these characters, with no true resolution to the Machine-vs-Samaritan war—which, honestly, I kind of wish weren't continuing into a new season. I did enjoy this comment from Rick, who wrote in to note: "As usual, Person of Interest threw a curveball in the season finale. It was not what I expected, but I loved it. If the show is not renewed, I will not be responsible for my actions." I hear you, brother. And thankfully, we won't have to worry about this again until next year at this time. So glad CBS didn't burst this "bubble" show.
---
Question: I wondered if you had any insight on Wayward Pines and The Whispers. They sound interesting, but Juliette Lewis's performance in Secrets and Lies makes me hesitate for Wayward Pines.
And I need to vent a bit about the Gotham finale. I wish they hadn't taken Selina Kyle's character from morally ambiguous to actually evil in the space of one episode, and how much time did they spend in that warehouse that they had time to destroy her hair? It bothered me that Jim showed almost no reaction to Barbara's possible death. Why was Bruce so convinced that there would be something in the library that would unlock his father's secrets? I know that he was told that his father had a secret life, but I would have expected a search of the whole house with less time spent looking through individual books. It seemed very contrived. I was OK with the mob guy being killed. And Fish Mooney, of course, although it didn't seem to be physically possible for Penguin to have actually pushed her over the edge. I really like so many of the actors on the show. It was kind of disappointing to have these huge story leaps with no character development to explain why they changed so suddenly. I really wish they had gone a bit further with the Riddler and just had him kill Ms. Kringle. It would have been a fun season arc for next year as people gradually began to figure out what had happened. Also, it would have explained his dramatic leap into what looked like insanity. That being said, I generally like the show and will continue to watch. — Kristi
Matt Roush: First, Wayward Pines, about which I'll post a review later this week. I think it's a preposterous, pretentious, and derivative (of better shows like Twin Peaks and Lost) mess, but Juliette Lewis is not among its problems. Her character is much more appealing than the sourpuss she plays on Secrets and Lies, and not nearly as central to the main action as it develops. With The Whispers, I watched that pilot almost a year ago (before realizing it wouldn't be airing within the regular fall-to-spring schedule), and it's creepy and intriguing, and I want to see more. I'll go into more detail in early June when it premieres, but I'm much more jazzed by that show.
With Gotham, the whole show is so over the top and fabulously lurid that the elements that bothered you didn't really throw me. I rather enjoyed the saucy interplay between Fish (who I'll miss) and the future Cat, and I'm so unimpressed with the actor playing Barbara that I couldn't blame Jim for however he reacted to that catfight. (Morena Baccarin FTW!) The reveal of the bat cave in Wayne Manor, how could you not like that, whatever the motivation? And Cory Michael Smith is literally killing it as the psycho Nygma/Riddler, but even so, I can't say I'm disappointed that Ms. Kringle is still alive and well. Gotham has plenty of mayhem to satisfy my taste, and sweating the details would almost certainly lessen my enjoyment, which I'd prefer not to do.
---
Question: I am very unhappy about the death of Charlie on last week's Supernatural episode. My daughter is a huge fan, so for her 16th birthday, we dipped into savings and took her to meet her favorites at the Supernatural convention in L.A. Being longtime veterans of all kinds of conventions, including Comic-Cons, Star Trek conventions, and the like, her mother and I were amazed at the percentage of young women in attendance. Other than possibly Buffy or Xena, I am not aware of a genre show that has had such a devoted following among young females. However, in both those examples, women were the strong, dynamic, self-reliant leads. In Supernatural, not only do men fill all of the main and secondary leads, the show has a terrible track record as far as women are concerned.
I admit that I am not the fan my daughter is, but as she has frequently expressed, supported by information I've found elsewhere, female characters on the show don't do so well, either being evil and monstrous, or heroic and surprisingly short-lived. Then, without it being necessary to the plot or story development, they killed off my daughter's favorite female character, played by the always impressive Felicia Day. Charlie was strong, caring, fun, and still learning and growing: a solid role model. Now she's gone. Although death can be meaningless on a show like Supernatural, several of my daughter's other favorite supporting characters haven't returned, so I won't hold my breath. I am the last person to argue for social engineering through entertainment (I flee from "very special episodes"), but a show with such a huge young female fan base ought to at least be aware of how they influence a very impressionable and important group. Far better if they had left Charlie as an annual recurring character than to eliminate her like pretty much every other female on the show. I know plenty of fans would agree, but do the people at Supernatural realize the cumulative effect all this has on their own particular audience? — Bruce
Matt Roush: I'd like to think a thoughtful commentary such as yours would give them pause. I always liked that character, and while killing Charlie doesn't necessarily mean fans have seen the last of her, I can't argue with your well-made point. Of course Supernatural wouldn't be Supernatural if it didn't make the stakes high for survival of anyone unlucky enough not to be a Winchester brother. And I'll be honest here and say that I broke up with Supernatural a while back. (I still return for episodes that break form like the musical episode, and I'm always reminded of what I enjoy about it. Plus I keep up through those on staff still covering the show.) Supernatural simply wore out its welcome with me, in part because of your point about how "death can be meaningless on a show like [this]"—it's why I stopped watching The Vampire Diaries even earlier in its run—and I grew weary of watching one or the other brother go to hell and back time and again in an endless tug-of-war over their souls.
---
Question: I'm wondering what you think of the possibility that the wonderful scene in the May 3 episode of Mad Men, with Peggy roller-skating in a circle as Roger plays the organ, might be a distant homage to the French film, Diva. There is a very similar scene in that cult classic. Is that idea too far out there? — Lucille
Matt Roush: I wouldn't rule it out. In a Vanity Fair interview with the director of that episode, the scene was described as a "Fellini-esque" moment, so definitely an art-house vibe was going on in that delightfully surreal interlude.
That's all for now, but remember that there are now Ask Matt columns on Tuesdays and Thursdays! I can't do it without your contributions, so please keep sending questions and comments during this busy and turbulent time to [email protected] or shoot me a line on Twitter.