CBS Mulls Wrapping Up CSI with a 2-hour TV Movie — Could William Petersen Return?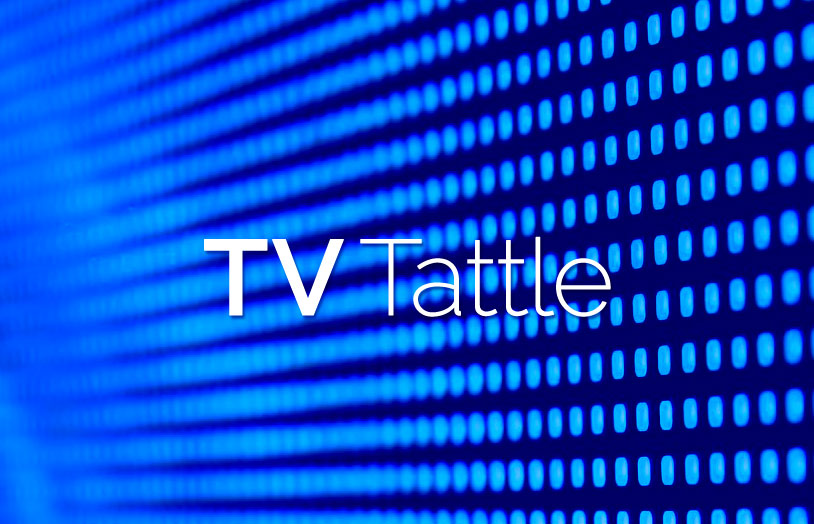 CBS mulls wrapping up CSI with a 2-hour TV movie — could William Petersen return?
A two-hour TV movie emerged Friday as one of the possibilities for ending CSI, with CBS hoping to get original star Petersen on board to say goodbye, according to EW. Other potential endings for the 15-year-old drama include a 13-episode final season and four episodes followed by a TV movie.
NBC renews The Mysteries of Laura and The Night Shift, orders an all-live Season 3 of Undateable
By doing a full season of live episodes, Undateable is aiming to pull off a feat not done since Fox's Roc in the early '90s.
Watch Bono spoof his bike accident, with Jimmy Fallon's help
The U2 frontman got on his bike for the first time since his accident.
Fox picks up Lucifer and Minority Report
Steven Spielberg is producing the remake of his 2002 film, starring Meagan Good and Stark Sands. Jerry Bruckheimer is behind adaptation of the DC Comics comic book Lucifer, with Tom Ellis playing the title character.
NBC orders Wesley Snipes' The Player and Game of Silence
Snipes will play a "military operative-turned-security expert" in an action-packed Las Vegas thriller. Game of Silence, from CSI exec producer Carol Mendelsohn tells the story of an Atlanta attorney whose dark secret from 25 years ago resurfaces.
Rainn Wilson mourns Backstrom: "It was tough being a rookie show on Thursday nights at 9pm"
"I will greatly miss playing Detective Everett Backstrom," Wilson wrote on Facebook. "He was a true original, so sad and angry, acerbic and self-destructive. But underneath? A good heart. Wounded and scarred. But good. Playing him was a real emotional and comedic challenge and tested my abilities to their maximum."
CW's rejected Tales from the Darkside pilot has drawn interest from other networks
Among the networks interested in the reboot are Syfy, MTV, VH1 and possibly Hulu, according to Deadline.
Why Tina Fey's Letterman striptease was a "tongue-in-cheek feminist fail"
Fey's Spanx-baring stunt wouldn't have received the same acclaim if Kim Kardashian had done it, says Jennifer Gerson Uffalussy. "While Fey's unsexy striptease was clearly meant to denounce the standards of performative femininity to which female celebrities are held," says Uffalussy, "there was nothing truly daring about it. As a white woman with an enviable figure, Fey has the kind of body we are comfortable seeing served up for public consumption."
Another Bart Simpson statue unveiled, this time at USC
Bart Simpson voice Nancy Cartwright unveiled a statue of "Bartman" at USC on Friday after presenting a similar statue last week in front of News Corp's New York headquarters.
Why did this season of The Good Wife feel so disappointing?
Last season was great and Season 6 pales in comparison, says Sonia Saraiya. "What happened?" she asks. "The tightest network drama on television fell apart, seemingly overnight. On the eve of the finale, it's hard to tell what this season has been about: We watched an election, a stint in prison, an investigation of a drug dealer, and the aftereffects of voter fraud, but it has been difficult to assemble the events into a cohesive narrative, and harder still to surmise why any of that narrative matters to us, the viewers." PLUS: Producers preview Sunday's finale, and why it was time for Kalinda to go.
Revenge boss wants fans to feel "a little bit of hurt" by the series finale
"There's a kind of bittersweet happiness to everything," says showrunner Sunil Nayar. "That while you are happy there's a journey that's ended, it's been a hard journey to get through. Nobody gets to come out of this unscathed. I would love for the audience to feel a kind of satisfaction, completion but also a little bit of the hurt that goes with it. Because I think it's what all of these characters have felt." PLUS: Revenge "toyed" with putting Emily and Nolan together.
Will DC's Legends of Tomorrow be met by superhero fatigue?
The Arrow/The Flash spinoff seems like the tipping point, says Vinnie Mancuso: "The whole thing screams of, I don't know, doing it just to do it? Putting all your eggs in one basket, and then dousing that basket in radiation until the eggs have super powers? It's a sign of scraping the proverbial bottom of the barrel to get while the gettins' good and this super hero trend still makes the big bucks. But is it a snake that eats its own tail?"
Study: TLC's Myrtle Manor helps generate more than $101 million a year for Myrtle Beach
The three-year-old reality show has resulted in great publicity and big business for the South Carolina beach town.
Bellamy Young: Scandal was originally going to dump Mellie after 3 episodes
"When we got picked up," says Young, "Shonda (Rhimes) went around the table and started telling everyone what their arc would be over the first seven episodes… She got to me and… she said, 'So I want to write a presidential divorce and I think you'll be here about three episodes.' And I was dying inside, but I was trying to keep smiling because I didn't want to disappoint her." PLUS: Young and Kerry Washington interview each other.
Playing a mom is suddenly the coolest job on TV
From Cookie Lyon to Elizabeth Jennings, the roles moms have on television have never been more interesting. PLUS: The 14 worst moms on TV.
Phineas and Ferb: An appreciation
Even if you've never watched the departing Disney Channel series, you should check it out because, says Dan Kois, it is "is unapologetically complex, unabashedly silly, and unambiguously cheerful."
After watching Friends, a Chinese man renamed himself Gunther and opened a Central Perk in Beijing
"Friends makes me happy," says "Gunther." "For me, I'm living in Friends. Of course I'm happy every day."
The Bachelor Chris Soules' fiancee Whitney Bishcoff isn't moving to his Iowa farm, at least not now
Soules says the two are planning to have a long-distance relationship, with each trading visits to Chicago and his Iowa farm.
On Grace and Frankie, Jane Fonda and Lily Tomlin make the best of lukewarm material
There are not a lot of laughs in the Netflix comedy from Friends co-creator Marta Kauffman, but there's something cozy about the performances, says Richard Lawson. "Whatever the hook of the show is, it's working on me," he says. "I haven't laughed all that much yet, but that's O.K. Maybe Grace and Frankie is more a comedy in the classical sense: everyone's happy in the end, and then there's a wedding." PLUS: Grace and Frankie is a reminder that Netflix is as "susceptible as anyone else to serving up conventional, lukewarm fare," it is sneakily moving, Grace and Frankie is a clinic in acting and timing, and the chemistry is absolutely incredible between Tomlin and Fonda.