Dancing with the Stars will Bring the Judges into the Competition Dancing with the Stars will bring the judges into the competition
For the first time in Dancing history, each of the four judges will be paired with a couple next week, giving them final say over song choice, dance style and creative presentation. But who will do the judging?
ABC renews 23 shows, including American Crime, Agent Carter, Galavant, Secrets and Lies and Fresh Off the Boat
Also coming back: Longtime shows Castle, Nashville, Grey's Anatomy, Scandal and Once Upon a Time. UPDATE: Agents Of S.H.I.E.L.D. spinoff is dead.
ABC cancels Forever, Cristela, The Taste and Resurrection
Meanwhile, ABC has yet to make a decision on Last Man Standing.
ABC orders 3 comedies, including The Muppets and Ken Jeong's Dr. Ken
Also picked up: The Real O'Neals, a comedy about a Catholic family starring Martha Plimpton and Mad Men's Jay R. Ferguson.
Shonda Rhimes' The Catch is among ABC's 6 new dramas
Mirelle Enos will star on Rhimes' newest ABC series as a fraud investigator who becomes the victim of fraud by her new fiancé. It joins Biblical saga Of Kings and Prophets starring Ray Winstone, FBI drama Quantico starring Dougray Scott and Aunjanue Ellis, an untitled North Dakota oil boom drama starring Don Johnson and Chace Crawford, thriller The Family starring Joan Allen and Wicked City, which will follow a different case each week set in a different era of Los Angeles.
Fox picks up The Grinder starring Rob Lowe and Fred Savage as brothers, plus drama Rosewood
Lowe and Savage will play a pair of lawyer brothers, with Lowe playing a former TV lawyer known as "The Grinder." Rosewood stars Morris Chestnut plays a pathologist who's great at finding the secrets of dead bodies. PLUS: Fox picks up comedy Grandfathered starring John Stamos as an unlikely grandpa. Stamos will be joined by Christina Milian, Paget Brewster and Josh Peck as his son.
Chris Rock on Trevor Noah: "I … I … I think they hired the right guy"
Rock was uncharacteristically hesitant when asked about the future Daily Show host by The Guardian. "I … I … I think they hired the right guy, but it's always nice to have done other TV stuff on your way in for an easier transition. But guys today are, like, just thrown into the fire. I don't even know what the f*cking joke was."
Why Hulu should not save The Mindy Project
Mindy Kaling's Fox comedy has already reached its end after three seasons. A fourth season is unnecessary, says Pilot Viruet. "Where else does the show have to go?" Viruet asks. "Chronicling Mindy's pregnancy, continuing to showcase Danny's hesitance, glancing at a revolving cast in a barely-there office setting, and following the ups and downs and of Mindy/Danny raising a child doesn't exactly seem worth it."
David Chase was stunned by how Twin Peaks resembled real life
Says The Sopranos creator: "Well, I don't know how to explain this, but as surreal as Twin Peaks could be, and as particular as it could be, as it was, it felt more like real life to me than the average hour-long television show."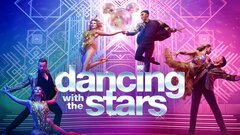 Powered by