ABC Orders Shonda Rhimes' New Drama The Catch; Five Other Series
ABC is restocking its schedule with six new dramas, including Shonda Rhimes' The Catch, making this her fourth primetime drama on the network's schedule. Also among the orders: Wicked City (formerly known as L.A. Crime), Of Kings and Prophets, The Family, Quantico and a still-unnamed project from Josh Pate and Rodes Fishburne Project (formerly known as Boom).
Here's a snapshot of each one, as supplied by ABC:
The Catch: From Shondaland's Shonda Rhimes and Betsy Beers, The Catch is a new thriller centered on the strong, successful Alice Martin (Mirelle Enos). She's a fraud investigator who's about to be the victim of fraud by her fiancé. Between her cases, she is determined to find him before it ruins her career.

The Catch stars Mireille Enos as Alice, Alimi Ballard as Evan, Damon Dayoub as Kieran, Jay Hayden as James, Jacky Ido as Emil, Bethany Joy Lenz as Zoe, Rose Rollins as Andie and Elvy Yost as Maria.

The Catch was written by Jennifer Schuur. Executive producers are Jennifer Schuur, Shonda Rhimes, Betsey Beers and Julie Anne Robinson. "The Catch" is produced by ABC Studios.

Of Kings and Prophets: An epic Biblical saga of faith, ambition and betrayal as told through the eyes of a battle-weary king, a powerful and resentful prophet and a resourceful young shepherd on a collision course with destiny.

The show stars Ray Winstone as King Saul, Haaz Sleiman as Jonathan, Maisie Richardson-Sellers as Michal, Oliver Rix as David, Simone Kessell as Ahinoam, James Floyd as Ish-Boseth, Mohammad Bakri as Samuel and Tomer Capone as Joab.

Of Kings and Prophets was written by Adam Cooper & Bill Collage. Executive producers are Adam Cooper, Bill Collage, Jason Reed, Reza Aslan and Mahyad Tousi. "Of Kings and Prophets" is produced by ABC Studios.

Quantico: A diverse group of recruits have arrived at the FBI Quantico Base for training. They are the best, the brightest and the most vetted, so it seems impossible that one of them is suspected of masterminding the biggest attack on New York City since 9/11.

Quantico stars Priyanka Chopra as Alex, Dougray Scott as Liam, Jake McLaughlin as Ryan, Aunjanue Ellis as Miranda, Yasmine Al Massri as Nimah, Johanna Braddy as Shelby, Tate Ellington as Simon Asher and Graham Rogers as Caleb Haas.

Quantico was written by Josh Safran. Executive producers are Josh Safran, Mark Gordon and Nick Pepper. "Quantico" is produced by ABC Studios.

Untitled Pate and Fishburne Project: Billy and Cody Lefever dream of a new life beyond their working class roots and move to "The Bakken" in North Dakota, booming after the biggest oil discovery in American history. They're soon pitted against a ruthless tycoon who forces them to bet big and put everything on the line, including their marriage.

Starring Don Johnson as Hap, Chace Crawford as Billy, Rebecca Rittenhouse as Kelly, Delroy Lindo as Tip, Amber Valetta as Carla, Scott Michael Foster as Wick, India De Beaufort as Jules, Yani Gellman as AJ and Caitlin Carver as Lacey.

Written by Josh Pate and Rodes Fishburne. Executive producers are Tony Krantz, Josh Pate, Rodes Fishburne, Drew Comins, and Don Johnson; produced by ABC Signature.

The Family: This thriller follows the return of a politician's young son who was presumed dead after disappearing over a decade earlier. As the mysterious young man is welcomed back into his family suspicions emerge — is he really who he says he is?

The Family stars Joan Allen as Claire, Allison Pill as Willa, Margot Bingham as Sergeant Nina Meyer, Zach Gilford as Danny, Liam James as Adam, Floriana Lima as Bridey, Madeline Arthur as Young Willa, Rarmian Newton as Young Danny, Rupert Graves as John and Andrew McCarthy as Hank.

The Family was written by Jenna Bans. Executive producers are Jenna Bans, Todd Lieberman, David Hoberman, and Laurie Zaks. The show is produced by ABC Studios.

Wicked City: Each season "Wicked City" will follow a different case set in a different noteworthy era of LA history, starting with a murder case from 1982 centered on the rock and roll, cocaine-infused revelry of the Sunset Strip. Alliances are formed between detectives, reporters, drug dealers and club-goers to solve a serial murder case.

Wicked City stars Adam Rothenberg as Jack, Ed Westwick as Kent, Taissa Farmiga as Karen, Gabriel Luna as Paco, Karolina Wydra as Dianne, Holley Fain as Trish, Darrell Britt-Gibson as Diver, Anne Winters as Vicki and Erika Christensen as Betty.

Wicked City was written by Steven Baigelman. Executive producers are Steven Baigelman, Todd Lieberman, David Hoberman and Laurie Zaks. "Wicked City" is produced by ABC Studios.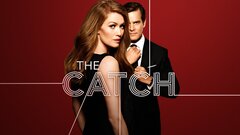 Powered by