The 5 Most Epic 'Lip Sync Battles' of All Time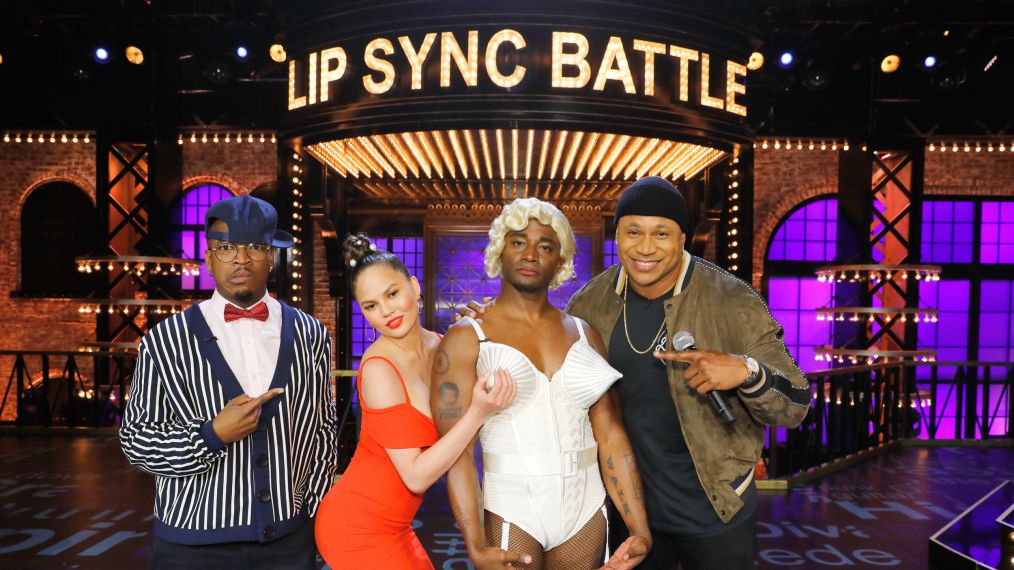 Lip syncing is typically frowned upon, but when celebrities compete on the show Lip Sync Battle, it is required. Spike's musical reality competition is deep into its third season and pits A-list celebs against each other as they fake-sing their way into America's heart with the help of elaborate costumes, catchy tunes, and props. Since its premiere, the hit show has churned out some amazing performances, but only a few battles have reached epic status, breaking the internet and becoming instant viral sensations.
Of course, not all performances are equal. As each pair of stars duel it out through song, only one can emerge victorious in the decked out champion belt. TV Insider selected a few of our favorite battles to showcase.
1. Jenna Dewan-Tatum vs Channing Tatum
Husband and wife reversed genders as they battled for the title of Lip Sync Champion. Dewan-Tatum put up a good fight as she recreated her husband's performance from hit film Magic Mike. Outfitted in a white tank and a backwards baseball cap, she gyrated to Ginuwine's "Pony."
But it was her hubby who ultimately stole the show, dressing head to toe as Beyonce while hip thrusting and hair flipping his way through an enthusiastic rendition of "Run The World (Girls)" before the real Beyonce sashayed her way down the stage to join him.
https://www.youtube.com/watch?v=LdfMKnJ1y2o
Winner: It was actually a tie for the married duo who broke the rule and became the first championship couple of Lip Sync Battle.
2. Dwayne 'the Rock' Johnson vs Jimmy Fallon
This battle was actually the very first one of the show, and though not as flashy as subsequent performances, the acts did not lack heart and soul.
When host LL Cool J asked Johnson about his song selection, he proudly announced "Tay Tay," and after Fallon tried to poke fun, he responded he would simply "Shake It Off." Jimmy valiantly tried to counter with Harry Belafonte's "Jump In The Line," shimmying with his usual infectious enthusiasm, but still couldn't manage to reach The Rock's status.
Winner: Dwayne "The Rock" Johnson. Sorry Fallon, you couldn't even beat him at your own game.
3. John Krasinski vs Anna Kendrick
It was the battle of the boy bands when Krasinski and Kendrick chose *NSYNC and One Direction, respectively, for their showdown. Krasinski kicked off the competition with supreme confidence, belting out a perfectly rehearsed version of "Bye Bye Bye," while dancing like a marionette. Still, he ended up being no match for Kendrick, who soulfully serenaded the audience, with "Steal My Girl."
Toward the end, she ripped open her jacket to reveal a photo of herself and Krasinski's wife, Emily Blunt, as she crooned about how he stole her girl. Kendrick took props to the next level and it payed off big time.
Winner: Anna Kendrick. Krasinski may have stolen her girl, but Kendrick stole his victory.
4. Emily Blunt vs Anne Hathaway
Speaking of Emily Blunt…she competed in a battle of her own against her former Devil Wears Prada costar. Blunt channeled Janis Joplin in her performance of "Piece of My Heart," donning pink sunglasses and a fur coat. But Hathaway literally came out swinging—on a giant wrecking ball no less—singing the Miley Cyrus hit. Sporting a blonde pixie haircut, while wielding a sequined hammer, Hathway crushed it, blowing poor Blunt out of the water.
Winner: Anne Hathaway. She destroyed Emily like, well, a wrecking ball.
5. Terry Crews vs Mike Tyson
The two heavyweights didn't wrestle for the title, instead they duked it out on the lip sync battlefield. The Brooklyn-Nine-Nine actor chose Vanessa Carlton's "Thousand Miles," as a nod to fans of his White Chicks role. He dazzled the audience by fervently twirling ribbons in the air as graceful ballerinas frolicked behind him. "Sometimes you gotta get in touch with your feminine side," he explained.
Mike Tyson took a different approach as he tried to retaliate with "Push It" by Salt-N-Pepa. He jumped and danced his heart out in leather leggings, but still couldn't measure up.
https://www.youtube.com/watch?v=NCxdfCydeq0
Winner: Terry Crews. Guess Tyson didn't "push it" enough.
Lip Sync Battle, Season 3, Wednesdays, 10/9 c, Spike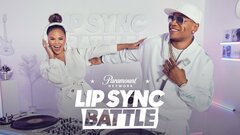 Powered by