4th of July Fireworks, Celebrations and TV Marathons 2017: Where, When and How to Watch
This Independence Day, commemorate the founding principals of our democracy by tuning in to some of the biggest and most elaborate Fourth of July celebrations in the country. Or crank up the AC and catch any of the TV specials and marathons marking America's 241st anniversary.
A Capitol Fourth
Tuesday, Jul. 4, 8/7c, PBS
John Stamos hosts the 37th annual edition of this PBS tradition, broadcast live from the West Lawn of the U.S. Capitol. This year, the star-studded salute to America features music by The Beach Boys with guest vocals by Sugar Ray's Mark McGrath (and Samos on drums!), The Blues Brothers' Dan Aykroyd and Jim Belushi, The Four Tops, The Voice winner Chris Blue, Broadway star Phillipa Soo, and Trace Adkins performing a special tribute to the U.S. armed forces. Sofia Carson opens the show with the National Anthem, and the National Symphony Orchestra scores the incredible fireworks display. Plus, there's good news for chord cutters: the whole thing will be live-streamed on Facebook Live and pbs.org.
Macy's Fourth of July Fireworks Spectacular
Tuesday, Jul. 4, 8/7c, NBC
It's an all-American line-up, as John Mellencamp, Brad Paisley and Hailee Steinfeld perform live ahead of the 41st annual fireworks display over New York City's East River. Over 60,000 pyrotechnic shells will burst over the water to the tune of the West Point Band and the West Point Glee Club's musical tribute, "Anthem."
Boston Pops Fireworks Spectacular
Tuesday, Jul. 4, 8/7c, BloombergTV, bloomberg.com
This annual July 4th tradition has a new home this year! Pop star Andy Grammer, singer-songwriter Melissa Ethridge and Hamilton's Leslie Odom Jr. headline the show, which airs on BloombergTV and streams on Bloomberg.com. The Boston Pops Orchestra will also perform new work by composer Alan Menken and Tony-winning lyricist Jack Feldman, plus music by film composer John Williams.
Kaijuly Roarth
Jul. 1–4, 6/5c, El Rey Network
Celebrate America's birthday by watching major Japanese metropolises get destroyed by giant monsters. Wait…what? El Rey kicks off a four-day marathon of kaiju film with Gojira and continuing with vintage flicks featuring Mothra, Rodan and other strange beasts, including the network premieres of 1998's Godzilla and Godzilla 2000.
Fourth of July Weekend with The Beach Boys
Jul. 2–4, AXS TV
Wouldn't it be nice…if you could spend this July 4 with Brian Wilson, Mike Love and the rest of the boys of eternal summer? Enjoy the sounds of summer in the 60s with this three-day marathon of Beach Boys documentaries, specials and concert films.
The Words That Built America
Jul. 4, 7/6c, HBO
July 4 is a day to celebrate the birth of our nation, but how many of us have ever really read or even heard the words on which America was built? This special from Emmy-winning filmmaker Alexandra Pelosi features an unprecedented who's-who of American luminaries—including A-list celebs like Meryl Streep and Robert Deniro, media titans like Anderson Cooper and Megyn Kelly, and all living presidents and vice presidents—reading The Declaration of Independence, The United States Constitution and The Bill of Rights.
July 4th West Fest
July 4, 6/5c, HDNET Movies
Americans love a Western, and HDNET Movies has 12 of cinema's best lined up for this Independence Day marathon. John Wayne, Paul Newman, James Stewart, Jeff Bridges and so many other white dudes saddle up in classics like The Gunfighter, Robert Altman's Buffalo Bill and the Indians, and more.
Twilight Zone Marathon
July 4, midnight, Syfy
Syfy's annual Fourth of July marathon has never felt more…appropriate. Starting at midnight and running straight through 5am Wednesday morning, enjoy classic episodes of Rod Sterling's politically conscious, often macabre anthology series. It's the perfect way to salute America in these anxious and disorienting times.
Independence Day 24-Hour Marathon
July 4, 6/5c, E!
Yes, Bill Pullman, this is our Independence Day, and we will spend it watching aliens blow up the White House 12 times, watching Will Smith kick an alien 12 times and…whatever Judd Hirsh and Jeff Goldblum…ooh, and Vivica A. Fox—watching whatever it is they do in the original 1996 summer blockbuster 12 times.
FX Independence Day Marathon
July 4, 7/6c, FX
What's more American than superheroes? Start Independence Day early with The Green Lantern at 7am, followed by The Amazing Spider-Man and The Amazing Spider-Man 2, then Captain America: The First Avenger and Captain America: The Winter Soldier. And because we need heroes now more than ever, catch late night repeats of The First Avenger and Green Lantern.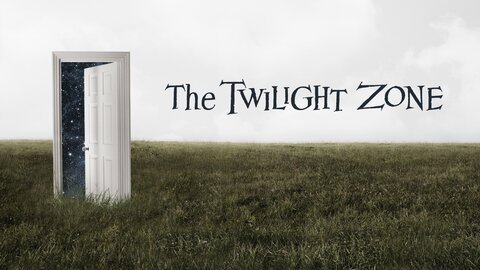 Powered by