John Stamos: Olsen Twins Turned Down 'Fuller House' Because They're Done with Acting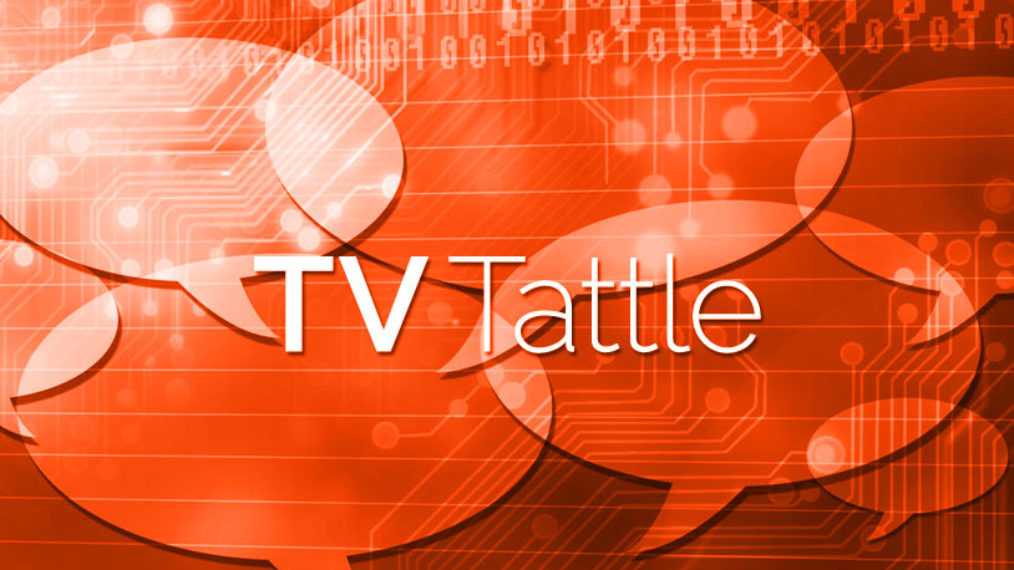 Stamos recalled to Howard Stern his attempts to get Mary-Kate and Ashley Olsen to reprise their Michelle Tanner role for the Netflix series. "They just were afraid of acting," he says. "They don't consider themselves actresses. I said maybe you guys will just be in New York and we'll do a phone call or something and they were like, 'Let us think about it,' and it just wasn't for them so…" PLUS: Stamos says producers approached Elizabeth Olsen to play Michelle.
The president's pardon power is constitutionally limited to federal crimes, and Avery is in prison for a state crime. So the two petitions calling on Obama to pardon Avery and nephew Brendan Dassey that have attracted more than 200,000 signatures aren't practical. As German Lopez points out, this "innocent mistake" by petitioners "reflects a broader problem in media coverage and the public understanding of the criminal justice system. People often focus on what the federal government is doing, but most criminal justice happens at the local and state level." PLUS: People from 144 countries have signed the Change.org petition, what makes Making a Murderer so good is its lack of a narrator, Making a Murderer filmmakers call internet sleuthing "destructive," Making a Murderer made its way onto Sunday Night Football, lawyer Dean Strang: Unlikely sex symbol?, and there's a hidden danger in depending on Making a Murderer's version of the "truth."
Trevor Noah will kick off Monday's show with a new version of Dog on Fire, produced by Timbaland and King Logan.
"You might hear a familiar voice… Dunphys, can you hear me?" tweeted the legendary singer.
Fox has released a fuller clip of Kanye's audition, complete with a Kim Kardashian backstage interview.
Nothing's confirmed, but ComicBook.com reports that Season 2 of the Netflix series will drop on March 25, the same day DC Comics' Batman V Superman: Dawn of Justice hits theaters.
Photos claiming to be from the set of the Netflix reboot may reveal spoilers about Luke and Lorelai.
After 20 seasons, the ABC franchise has run out of surprises and has become comfort food to its fans. PLUS: Read a history of The Bachelor "by the people who love it."
Collins, the daughter of Phil Collins, will play Kelsey Grammer's daughter on the Amazon pilot based on F. Scott Fitzgerald's final unfinished novel.
She'll guest as a potential love interest for Gregson.
Turner plans to announce this week "Turner Native Plus," which will help to extend TV show content into the commercials.
Rogers, who died on New Year's Eve at age 82, played Trapper John on the hit Korean War comedy.
The long-running Christian show is contractually obligated to be part of the cable channel.
The Superstore star says before Jane the Virgin made Rodriguez a star, she was frequently mistaken for Michelle Rodriguez, "which doesn't make any sense, because we couldn't be more different. Once, I got Selena Gomez. Basically anyone who's Latina. People just look at me and go, 'I think she's vaguely famous—she's definitely the one famous Latina who I might know.'"
Model Amiyah Scott says she quit one month into filming the new Atlanta season because of pressure to wear lingerie in a scene. Yet producers counter that she was fired because of her dull storyline.
The series, starring Kaitlin Olson and Lake Bell as bandits in the post-apocalyptic American South, had been ordered to pilot in May.
Fox and creator Elizabeth Meriwether won a victory over a claim that New Girl was lifted from a screenplay called Square One.
ABC's "Thank Goodness It's Funny" brought families together on Fridays in the late '80s and '90s with shows like Full House, Step by Step and Family Matters.
Each of the 10 episodes starts with a different animated sequence.
The potential TV series, whose stars include The Wire vets Tristan Wilds, Method Man and Wood Harris, explores the tension between pop hip-hop music like MC Hammer and the street-level rap of N.W.A.
Watch his Elsa-inspired performance singing Let It Go.
The network-less game show will challenge contestants to keep a straight face to win cash prizes.
Panda Republic will visit the remote mountains of Sichuan, China that has become the last refuge for the wild panda.
Pulliam, now 36, is set to marry former NFL star Ed Hartwell, the ex-husband of Real Housewives of Atlanta's Lisa Wu.