5 Reasons Why The Miz Has Never Been More Must-See in WWE
When The Miz came from The Real World to WWE, many wondered if he would last in the tough world of pro wrestling. Fellow superstars and fans questioned if he would take the career pursuit seriously, or if the reality TV star was just looking for more fame. He has not only exceeded expectations, but smashed through them. I mean, it doesn't get any bigger than headlining a WrestleMania in 2011 against John Cena as the WWE Champion.
In the years since that career highlight, Miz has won more championships and starred in movies such as sequels of The Marine. However, even though gold isn't around his waist, one could argue the performer is doing his best work.
See Also
From overcoming life struggles to excelling in the ring, there is much to love about WWE 'SmackDown Live' women's champion Alexa Bliss.
Here are five reasons why The Miz has never been more must-see:
Talking Smack: The Miz has made the most of his minutes on the post-show Tuesday nights on WWE Network after SmackDown Live! In fact, he helped put the program on the map with an explosive rant rooted in honesty and raw emotion. The verbal tirade set social media ablaze as one of the buzziest TV appearances of the year.
Maryse: A fire seemed to be lit when Miz's real wife and former WWE superstar Maryse returned to the company full-time. The duo complement each other perfectly, with the Total Divas star playing a pivotal role in many of her husband's matches. I don't think it's a coincidence that Miz has turned it up a notch in the ring shortly after Maryse came back.
Embracing the Boos: Pro wrestling is made up of villains who are often cheered. Then there are the heroes or faces who draw polarizing reactions, like John Cena and Roman Reigns. The Miz has always been someone who fed off of the negative crowd reaction. After all, it's natural to dislike someone who wears sunglasses indoors and exudes arrogance in fancy suits. He fully commits to the in-ring persona.
Dolph Ziggler: The turning point for Miz was the program he worked against longtime opponent Dolph Ziggler. It's where Miz really hit his stride. They had a great series of matches, bringing attention to the Intercontinental Championship. Fans were invested in what the two were doing, even going as far as to criticize WWE for not making a match between the two a main event of a Pay-Per-View.
Daniel Bryan: Ever since Daniel Bryan was announced in the role of SmackDown Live! general manager he has had regular interactions with Miz. They would verbally spar back-and-forth. Bryan gives off the sense he doesn't view Miz as a talented wrestler. This added fuel to Miz's fire. He responded by bringing up the fact Bryan can't compete anymore, which has always been a sore subject. The heated exchanges gained so much traction that members of the audience thought Bryan was somehow getting cleared by WWE doctors to face Miz. That may not be the case, but it sure is fun to imagine what if.
John Cena: The Miz has met John Cena on countless occasions. However, it's never been more personal than right now. Adding Maryse and Cena's girlfriend and fellow Total Divas star Nikki Bella to the mix has made all the difference. The audience can feel some legitimate hostility on each side. And that has brought tons of interest for the upcoming mixed tag match featuring Miz and Maryse against Cena and Bella at WrestleMania 33. Pro wrestling is at its best when the lines of reality are blurred, which is proven in this case.
WWE SmackDown Live, Tuesdays, 8/7c, USA Network
WrestleMania 33, April 2, Pay-Per-View and WWE Network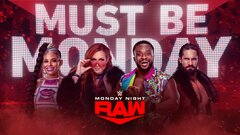 WWE Raw
where to stream
Powered by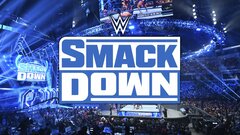 Powered by