'The Vampire Diaries': 11 Burning Questions to Bite Into
The Vampire Diaries' producers sure know how to curb Mystic Falls' population. As the season ended, evil witch Kai's (guest star Chris Wood) wedding massacre destroyed the entire Gemini coven, including his pregnant sister, Jo (guest star Jodi Lyn O'Keefe). He later lost his head, but not before casting a spell that will keep Elena (Nina Dobrev) in a deep sleep as long as her BFF Bonnie (Kat Graham) is alive. Executive producer Julie Plec talks about what to expect next. (Plus, learn what else you can expect from next season at The Vampire Diaries' Comic-Con panel on Sunday, and visit TV Insider's Comic-Con page for more features.)
Once you knew that Nina was leaving the show, did you ever consider killing Elena off?
Never! Never in a million years would I do that to the character. It'd be disrespectful.
How much of a challenge is it writing the show now without one of its most important characters?
It's a bittersweet challenge, but it's actually been a lot of fun despite the emotions attached to saying goodbye to Nina. In my mind, the root of this show always has equally centered around Damon [Ian Somerhalder] and his brother, Stefan [Paul Wesley]. We've been having a good time breaking free of the paradigm that we've been working within for the last six seasons.
Will Bonnie really be able to live happily after everything that has happened?
She can, because that's the message Elena left behind. And it's a very powerful gift. To know that Bonnie will have a chance at the life she's earned is pretty beautiful.
What hope can you give to those Bonnie-and-Damon shippers out there?
All I can say right now is that Damon is still deeply in love with Elena and he's sworn to remain in love with her until she opens her eyes again. But in Bonnie, he's found a true friend and someone to keep him company while he waits.
How will Alaric (Matthew Davis) cope with losing not only another love, Jo, but also his unborn twins?
When we return, he'll have gone on quite a bender with his good buddy Damon. Alaric will have the hardest road ahead—he'll definitely have intimacy issues moving forward.
Killing a pregnant woman?
That was pretty harsh. We knew we were on the edge of going too far, but it was really important to us that Kai be defined irrevocably as a villain with no hope for redemption. We didn't want to eventually turn him into a hero, like many of our past villains.
Several romances tragically ended, but one is perhaps beginning. Can we expect a Stefan-Caroline relationship next season?
Well, Caroline [Candice Accola] believed that she was choosing her own mental stability over the potential for great love. But when Stefan said, "As long as it takes, I'll be here and ready for you," it gave her hope. It gave us all hope.
The finale included a teaser for next season featuring Matt (Zach Roerig), now a cop, glumly driving through a totally ruined downtown Mystic Falls, while a broody Damon looks down from the clock tower. What's up with that?
We wanted to say, "Listen, there's still a whole new story to tell." Something terrible has happened to the town. And you're left to wonder if Damon is responsible for all the destruction.
So will Damon be the villain next season, or will it be the heretics, the ersatz witch/vampire family of his mother, Lily (guest star Annie Wersching)?
In Season 7, we'll get to explore Damon's dark side without taking him down a rabbit hole of complete villainy. It's the best of both worlds. Lily's "family" is a group of perverse and, hopefully, fascinating characters. And the town has gone to hell soon after their arrival, so…
Will we ever see Tyler (Michael Trevino) again? Or Jeremy (Steven R. McQueen)?
We cut a scene from the finale that had Jeremy about to hit the road to hunt vampires and Tyler coming out and saying, "You got room for one more?" Tyler actually goes off with Jeremy, which I think is great, because you know the two of them are out there fighting the good fight. It gives us opportunities to see both characters again, definitely.
What can fans expect next season? And will it be Diaries' last?
The people who hold the future of the show in their hands are actually Paul and Ian. We'll go as long as we still have good stories to tell.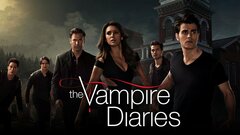 Powered by