'Baby Daddy''s Flash Mob: Romance on a Grand Scale
Sorry, Baby Daddy…it's mommy's turn for some TLC.
In Wednesday's episode (ABC Family, 8/7c), Bonnie (Melissa Peterman) gets some good old-fashioned romancin' in a new-fangled way when her on-again-off-again beau Brad (Peter Porte, looking snazzy above) pops the question with the help of a flash mob.
"We first came up with the idea that we wanted Brad to propose to Bonnie, and it just sort of grew out of what that story needed," says executive producer and creator Dan Berendsen of the grand gesture. "I went to my line producer and asked how he'd feel if we shut down New York Street [on the CBS Studio lot], hired 50 dancers and threw a flash mob…and he was like, let's do it!"
Helping make the musical undertaking just a bit easier was the fact that Porte is no stranger to singing. In fact, one of his first big gigs, Berendsen points out, was the national touring company of Mamma Mia. "When you hear him sing, as a writer, you go 'Oh he can't just carry a tune, he can carry a number!'" Which is exactly what he does, and in fine style. Backed by a slew of hoofers (including cast mates Tahj Mowry, Jean-Luc Bilodeau, Derek Theler and Chelsea Kane) turning out moves by choreographer Michelle Johnston, Porte's Brad serenades a smitten Bonnie with a lively, falsetto-tickling rendition of John Legend's "All of Me" in an episode-ending sequence that culminates with a happy moment for "Bronnie."
But that's not the only major development on the horizon. According to Berendsen, the flash-mob proposal may inspire more lovin' feelings among Bonnie's brood. "This starts a four-episode arc that is leading up to the biggest moment in Baby Daddy history," he teases. "Everybody who has been watching the show will be very happy with it."
Daddy, we can't wait.
[jwplatform 6Ad85wE2]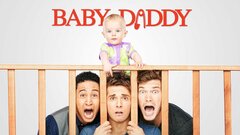 Powered by