Freeform is Bringing More Holiday Cheer to the '25 Days of Christmas'!
The countdown to Christmas has begun and we can always count on Freeform to deliver with a new list of holiday cheer! Over the full 25 Days of Christmas, there will be many joyful surprises and sweet stars to celebrate as Freeform gives back in more ways than ever before. With the Muppets, Pop Up Santa, and Funny or Die coming to Freeform to celebrate 20 years of the 25 Days of Christmas, what's not to celebrate this holiday season?
Miss Piggy, Hollywood's favorite animal star, is returning to the small screen as Freeform's Ambassador of Holiday Cheer. She will be popping up from time to time during the holiday programming and will bring some of her fuzzy friends with her. "It is moi's great honor to be named Freeform's first ever Ambassador of Cheer…and I intend to wield my vast ambassadorial powers to make certain everyone enjoys a happy holiday, filled with happiness, hilarity, joy and giving," said Miss Piggy. "And speaking of giving, remember it's never too late to get the new ambassador a lovely holiday gift."
RELATED: Holiday preview of This Is Us, Brooklyn Nine-Nine, The Goldbergs and More!
Continuing on with last year's success, the Pop Up Santa initiative is back with heartwarming surprises for deserving people and families. The ante has been upped this year as nine Pop Up Santa gifts will be rewarded throughout the month. To deliver Santa's special gifts, some of Freeform's biggest stars will help with the surprises of a lifetime. Pretty Little Liars star Janel Parrish and Tori Kelly, Illumination Entertainment's Sing, are teaming up to give an aspiring singer/songwriter an experience to help advance her music career during The Santa Clause on Friday, December 2 (7:15/6:15c). College students will be surprised by Baby Daddy stars Tahj Mowry and Derek Theler, who are helped out by the Pizza Hut Triple Treat Truck, during Elf on Wednesday, December 7 (9/8c).
If Miss Piggy and Pop Up Santa aren't enough to make turn you from Scrooge to Tiny Tim, then Funny or Die has you covered with "Funny or Die Presents: Santa's Shorts." The five two- to four-minute shorts will also be airing during the 25 Days of Christmas, so keep your eyes peeled for an extra helping of comedy. Funny or Die has covered all aspects of Santa's life with the new shorts, including "Chaz Claus." This short introduces viewers to Santa's deadbeat son, who still lives at home and has to deal with being the only kid whose father works on Christmas Eve.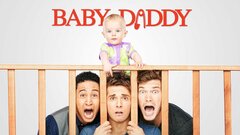 Powered by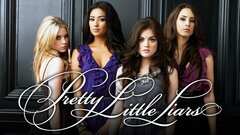 Powered by