DC Collectibles Does Not Fail This City With New Wave of 'Arrow' and 'The Flash' Action Figures
Time to clear some space in the Arrow cave and STAR Labs: The next wave of DC Collectibles' awesomely realistic action figures from Arrow and The Flash are on the way. Five new figures from The CW's DC Comics-themed shows will go on sale next March: Arrow (based on Oliver Queen's Season 3 look), Black Canary, Malcolm Meryln, Reverse-Flash and Heat Wave.
Each figure is 6.75 inches tall (except for Black Canary, a slightly shorter 6.675″) and has 23 to 26 points of articulation. They all come with accessories: bows and arrows for Arrow and Merlyn, nightstick for Black Canary, tachyon accelerator for Reverse-Flash and a heat gun for Heat Wave. All but Merlyn include interchangeable hands that can be switched in to the figure to hold the accessories. Suggested retail price is $25.00 each.
The figures will be officially revealed by DC Entertainment later today at Comic-Con International in San Diego. (Plus: Get more SDCC news on TV Insider's Comic-Con page.)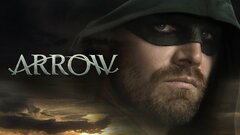 Arrow
where to stream
Powered by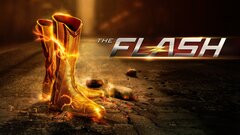 Powered by