What's On: 'Better Call Saul' Finale, a 'Loch Ness' Mystery on Acorn, More 'Dance' Auditions
Better Call Saul (10/9c, AMC): After last week's off-road mishap, no wonder Kim (Rhea Seehorn) decides to take some time off, as the slow-burning Breaking Bad prequel wraps its third season. (It's the only episode this season that AMC did not make available for preview.) As is his wont, not-quite-Saul aka Jimmy (Bob Odenkirk) will spend part of the hour trying to make amends—but where to start? And Howard (Patrick Fabian) will again be leaning on the mercurial Chuck (cast standout Michael McKean) to make a decision, maybe one that won't bring down the firm they built. Some powerful, if muted, drama awaits.
Loch Ness (episodes stream Mondays, Acorn TV): Come looking for Nessie, the fabled Loch Ness serpent, and you'll be disappointed. "Most people, their monsters are in here [the head], scratching to get out," says an ex-con in the Scottish lakeside community, evoking a metaphor that pervades this glum serial-killer procedural whose main asset is its exotic locale. Come seeking the next Broadchurch or Happy Valley (to name a few excellent examples of British crime drama), and the six-part Loch Ness may leave you with a sinking feeling of deja-who cares. Laura Fraser (Breaking Bad) is the peppy local detective and Siobhan Finneran (Downton Abbey) the severe inspector brought in from Glasgow to solve a grisly puzzle involving mutilation killings. We already know from the opening credits that a literally heartless corpse is suspended in the loch's depths. Better at atmospherics than plot specifics, Loch Ness is prone to red herrings and subplots that tend to muddy the waters, delaying a melodramatic denouement that is only slightly more credible than the existence of a prehistoric sea beast.
Real Boy (10/9c, PBS, check local listings at pbs.org): The finale of Independent Lens's spring season is an intimate and moving documentary, filmed over four years, that traces the gender evolution of Bennett, an adolescent born as Rachael, and his mother Suzy, as she struggles to accept and come to know the son she had raised as a daughter. Real Boy also is a testament to music's universal healing power, as Bennett is taken under the mentoring wing of Joe Stevens, a transgender musician.
Inside Monday TV: As Los Angeles auditions continue on Fox's So You Think You Can Dance (8/7c), hopefuls include Jensen, the younger sister of Lindsay Arnold, a Season 9 contestant who went on to a higher profile as one of the pros on Dancing With the Stars. Also look for a cringe-worthy demonstration of something called "triple jointing." Does that even qualify as dance? … The episode titles are one of the few enjoyable aspects of ABC's Shakespeare knockoff Still Star-Crossed (10/9c). In "All the World's a Stage," Prince Escalus (Sterling Sulieman) arranges a public betrothal to convince all of Verona that Benvolio (Wade Briggs) and Rosaline (Lashana Lynch) are actually in love, in hopes it will bring the family conflict to an end. Fat chance. And is it wrong to wish that instead of Romeo & Juliet, Shonda Rhimes' company had chosen to produce a sequel of The Taming of the Shrew—in which the taming didn't take. I might watch that show.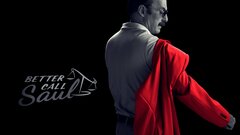 Powered by