Netflix Renews Daredevil with New Showrunners Netflix renews Daredevil with new showrunners
Co-executive producer Doug Petrie and supervising producer Marco Ramirez are taking over for showrunner Steven DeKnight in Season 2. DeKnight is leaving due to "previous commitments."
Ben Affleck apologizes: "I didn't want any television show about my family to include a guy who owned slaves"
"I was embarrassed," Affleck wrote on Facebook, in addressing his Finding Your Roots controversy. "The very thought left a bad taste in my mouth." Affleck says he lobbied Henry Louis Gates Jr. to not include his slave-holding ancestry, as he would lobby any director.
O.J. Simpson is getting the ESPN 30 for 30 treatment
The film will look at Simpson's entire life, from his Heisman run at USC to his murder trial.
Orphan Black plans to call it quits after Season 5
"The series is mapped to a large degree, in that there is always room to move and work organically, but we are working towards a five season story," says co-creator John Fawcett. "We will arrive at some kind of end destination by the end of season five." PLUS: Tatiana Maslany talks the season premiere, Orphan Black needs more from Maslany,
"Purge-watching": When you binge-watch out of obligation, not pleasure
"For some reason," says Adam Sternbergh, "it's very easy to quit a weekly show mid-season, or even after one less-than-enticing episode. But because there's always one more Daredevil to devour, I feel compelled to consume them all. I found it very easy to part ways with "Gotham after sampling the pilot, and haven't looked back. Did Gotham get better? Maybe — but I don't really mind missing out on a pretty good show. The dilemma of the cornucopic modern TV age is not that you won't see a pretty good show you might enjoy; it's that you'll waste too much time watching a pretty bad show that you don't enjoy — which is precisely the temptation that binge-watching presents."
Derek Hough is out for Dancing's10th-anniversary special
A foot injury has prevented Hough from dancing Monday with Maria Menounos.
MTV announces summer premiere dates
Teen Wolf Season 5 kicks off June 29, Awkward's final season begins Aug. 31.
How John Travolta is prepping to play O.J. Simpson defense attorney Robert Shapiro
He says of his American Crime Story preparation, "I'm watching a lot of video of Shapiro to get his behavior down, his style of being a lawyer, his cadence of speech, his look. I have that down pretty well."
Comedy Bang! Bang! plans a special farewell to Reggie Watts
Watch the trailer for the 2nd half of the season.
Showtime to show a documentary on former NBA star Allen Iverson
The Philadelphia 76ers great will be featured in Iverson on May 16.
Meet Emilia Clarke's 18-year-old Game of Thrones body double
Model Rosie Mac is almost a dead-ringer for Daenerys Targaryen. PLUS: Here's Peter Dinklage's body double, here's a theory behind this week's returning character.
Gotham Season 2 will begin by telling "how the Joker came to be"
Says exec producer Bruno Heller: "You're not going to see teases of the Joker before the end of the season, because the beginning of season two is a big Joker-oriented, or 'how the Joker came to be' kind of story." PLUS: Gotham has gone from guilty pleasure to interminable slog.
MTV orders Middle of the Night Show
The late-night show is based on CollegeHumor's web series of the same name.
17 questions Fuller House must answer
How can the characters on the Full House reboot afford to live in a San Francisco that today is extremely expensive?
Faking It gets a 3rd season
Meanwhile, the MTV series will be back for the rest of its 2nd season on Aug. 31. PLUS: MTV also renewed Broke A$$ Game Show and Are You the One?
How women took over Comedy Central: A timeline
From Amy Sedaris' Strangers With Candy to Inside Amy Schumer.
Katy Perry's "Left Shark" design rejected by the U.S. Trademark Office
There's not enough evidence that "Left Shark" is identifiable with a Katy Perry musical performance.
Scorpion plans to stay the course in Season 2
"We're going to continue being an action comedy with a lot of heart and a lot of stakes," says exec producer Nick Santora. "We're going to keep the relationships developing and moving forward, but we're not going to lose an iota of what the viewers have come to expect."
BBC to show unaired Top Gear footage featuring Jeremy Clarkson
Material from Clarkson's final three episodes will be shown on TV.
Presenting TV couples who should've never ended up together
From Luke & Lorelai to Olivia & Fitz.
Watch the trailer for Desperate Housewives: Africa
How does it compare to the ABC original?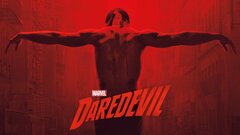 Powered by