Whats Worth Watching: 'So You Think You Can Dance','Whose Line is It Anyway?' and more for Monday, July 13
So You Think You Can Dance, "Top 20 Perform" (Monday, July 13, 8/7c, Fox)
If there's any performance show where you may need to exercise caution in wishing anyone to "break a leg," it's So You Think You Can Dance, the grueling yet exhilarating competition series that has had its share of injuries over its dozen seasons. Even as this year's crew of Top 20 dancers was announced last Monday, the jubilation was tempered by news that one of the finalists had suffered a physical setback and would not be able to participate. Who that is, and who will replace her or him, will be revealed in tonight's first live show. We'll also finally get a sense of how the new format works, which separates the contestants into groups of 10: "Team Dance" (trained dancers mentored by Travis Wall) and "Team Street" (raw talents from the more free-styling world of hip-hop and its derivations, coached by Stephen "tWitch" Boss).
Beyond the always-spectacular hoofing we've come to expect on Dance, highlights of the live broadcast will include a performance by judge Jason Derulo of his new singles "Cheyenne" and "Get Ugly," and an interview of super fan Michelle Obama by host Cat Deeley. Next week, one dancer from each team will be eliminated, and it won't take long before we start rooting for our favorites from each school of dance.
Also Tonight
Diners, Drive-Ins and Dives 9/8c, Food Network
In this hourlong retrospective, host Guy Fieri looks back at how the popular foodie series was cooked up.
My Depression (The Up and Down and Up of It) 9/8c, HBO
Sigourney Weaver, Steve Buscemi and Fred Armisen lend their voices to this animated short about writer Elizabeth Swados's long battle with depression.
The Real Housewives of Orange County 9/8c, Bravo
The circle of life: As Vicki continues to grapple with her mother's death, Tamra celebrates the birth of her granddaughter.
Whose Line Is It Anyway? 9/8c, The CW
Kathie Lee Gifford stops by to yuk it up.
The Making of the Mob: New York 10/9c, AMC
Lucky Luciano is headed to the big house for his illegal prostitution ring, leaving Vito Genovese in charge.
Teen Wolf 10/9c, MTV
Poor old Stiles is stuck scouring Beacon Hills for a fugitive while Liam steps up as Mason's wingman.
Sports Highlights
CONCACAF Gold Cup Soccer 7/6c, Fox Sports 1 Haiti vs. Honduras
MLB Baseball 8/7c, ESPN Home Run Derby
CONCACAF Gold Cup Soccer 9:30/8:30c, Fox Sports 1 USA vs. Panama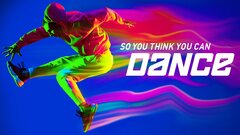 Powered by