Matt Roush: Adam West Gave Us All a Swell Bat-Time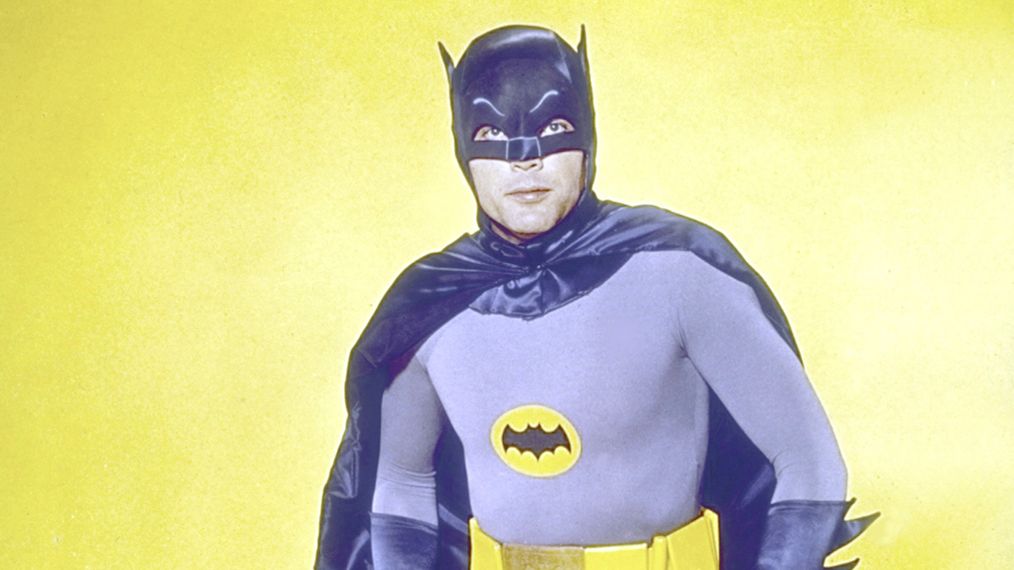 I wish I still had my Batman Utility Belt from 1966, complete with batarang and batcuffs—not because it would be worth a small fortune on eBay, but because the memory illustrates just how devoted a child of the '60s was to the coolest TV superhero of his time, and perhaps of all time: Adam West's Batman.
Take it from one who's donned the cape and suffered critical brickbats for it: "Adam West exemplified heroism," tweeted Ben Affleck (Batman v. Superman: Dawn of Justice) following West's June 9 death from leukemia at age 88. "Kind, funny and an all-around great guy. Thank you for showing us all how it's done." Megaproducer Greg Berlanti, who oversees an empire of TV superhero shows, also weighed in: "Thank you for all those afternoons you helped me and other '70s kids dream about the fun of being a hero."
Fun isn't a word we tend to associate much with costumed crime fighters anymore. But that was the driving sensibility behind the fast-paced Pop Art sensation that aired on ABC from 1966 to 1968, leaning on comedy as much as "Bam! Pow!" action. As its rock-jawed, proudly square center of gravity amid a campy gallery of villains, West graduated from the ranks of journeyman actor to instant icon.
"Nobody really anticipated the explosion when we debuted on television in 1966—it was Batman, Bond and the Beatles," West recalled to TV Guide Magazine in 2014. "My character was a comedic homage to those comic book stories—and much of what was happening in the '60s. And I think our adaptation hit so big and has been so long-lived because it was serious for kids and a comedy for adults."
Not so funny was the career roadblock that followed the show's demise, with West trapped by stereotyping. To see the classically handsome actor was to think "Batman," which explains why he found a lucrative second act in voiceover work, both in commercials and animated series, including spoofing his persona as Quahog's wacky Mayor Adam West in multiple episodes of Fox's Family Guy. West also played himself in the 200th episode of The Big Bang Theory in 2016, hired to attend Sheldon's birthday party. As the guys debate who the best Batman is, West chimes in: "If you're going to factor in a sense of humor, well, I should be at the top of the list."
Holy self-deprecation, Batman! Adam West will always top our list. Thanks for giving us all such a swell bat-time.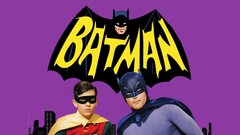 Batman
where to stream
Powered by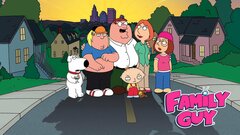 Powered by