Megyn Kelly's Defining TV Moments (VIDEO)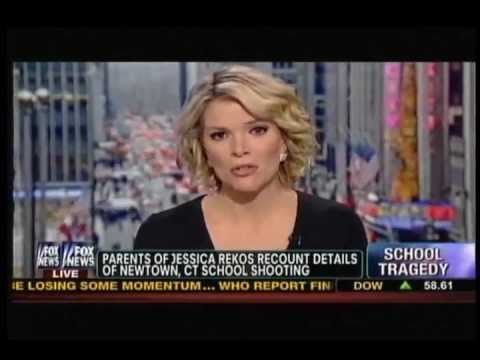 1 The game changed for Kelly "the first time I ever anchored," she says of subbing for Geraldo Rivera on Fox News' At Large With Geraldo Rivera in 2006. "That thrill of anchoring a national broadcast has never left me. It was incredibly invigorating and uplifting."
2 When college student and sex worker Crystal Mangum accused three members of the Duke University lacrosse team of rape in 2006, "MSNBC's Dan Abrams and I were the only national news reporters who covered that story skeptically," she recalls.
3 "The left in particular loves the Karl Rove moment during election night 2012," when he kept predicting that Mitt Romney would win Ohio and the presidency, and Kelly confronted him.

See Also
In an exclusive interview with TV Guide Magazine, the NBC anchor defends her interview with Alex Jones and explains why she believes not everything he says is wrong.
4 Kelly was on air with her Fox News daytime show America Live in 2012 when coverage of the Sandy Hook elementary school shooting began (right). "I will never forget that," she says. "I feel proud of the job we did."

5 The Kelly File was covering a live Black Lives Matter protest last July in Dallas when cameramen heard shots. "We had the only reporters on the scene when a sniper began shooting police officers," Kelly says. "It soon became clear that we were looking at dead cops. Our show handled it sensitively and responsibly."