'General Hospital's Anthony Geary Shows Off Amsterdam in New DVD Movie
If the late Andy Warhol had made a travelogue, it might look a lot like Amsterdam: On the Move With Anthony Geary. The just-released DVD stars the eight-time Emmy winning Geary, who has exited ABC's General Hospital (his final scenes air late July) and is fleeing Los Angeles to live full time in Amsterdam. Why does this city of 17-century canals—his second home for the last several years—intrigue him so? You'll get an avant-garde clue in the DVD, which tracks Geary on an average day as he travels throughout the Dutch capital, on foot, and by boat on a mysterious mission. Conceived and directed by celebrity photographer Jim Warren, the film has little dialogue, and only the barest hint of plot, but it's gold for the hardcore Geary fan.
"You've heard of the old man and the sea—well, this is the old man and the canal," says Geary, who shot the film last year while recovering from back surgery. "The doctor said walking was the best thing I could do for my recovery so, after my surgery, I went to Amsterdam and just walked…and walked…and walked. Jim decided to make a film out of it. I said, 'Fine, as long as I don't have to do anything but just be me.' Jim shot it quite nicely, and found a wonderful Dutch composer, Aron Kramer, to do the score. I think people will enjoy seeing my Amsterdam, which is not so much the iconic spots that are well known but rather the places I like to go that are off the beaten path."
Geary certainly won't be missing the L.A. traffic. "I don't have or need a car in Amsterdam," he says. "I walk or take my boat everywhere. It's such a calm, civilized society. You can walk safely anywhere, day or night, even in the red light district. The cops do not carry guns. They're there basically to give you directions. I tie my boat right in front of my house and never worry about theft. It's such a different world and my idea of paradise."
For a preview and information on how to order Amsterdam: On the Move with Anthony Geary go here.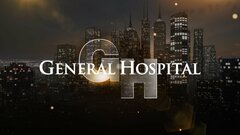 Powered by