The Most Creative 2017 Emmy Campaigns We've Seen So Far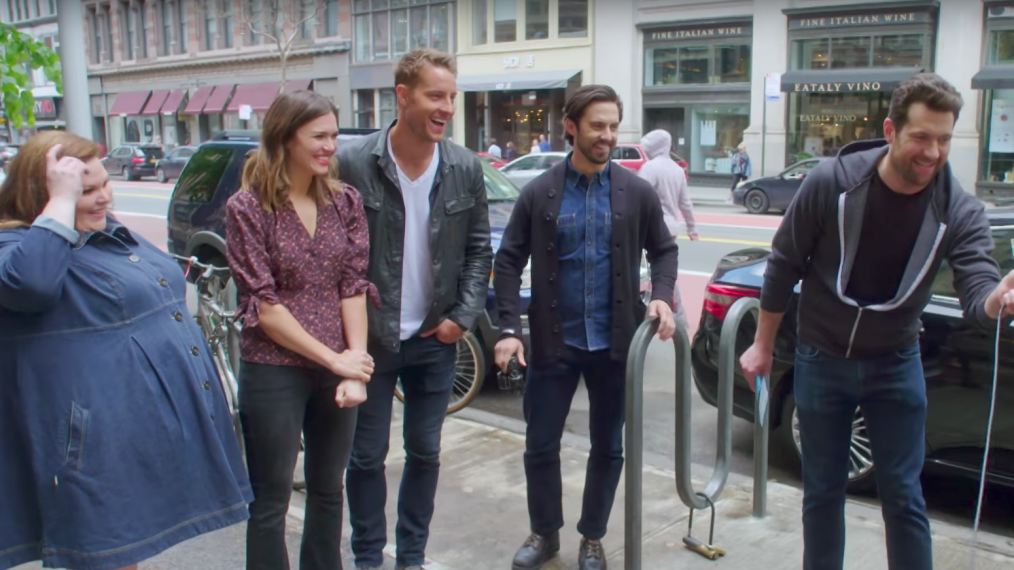 Emmy season has commenced, and some networks are pulling out all the stops to snag a coveted nomination at the prestigious award show. While typical campaigning usually includes promotional posters and "For Your Consideration" events, it's always the creative stunts and outlandish gimmicks that score the most publicity.
This year did not disappoint in that respect, with dazzling videos and grand gestures from some of our favorite shows. Here are some of the most notable creative Emmy campaigns we've seen so far:
The CW's Crazy Ex Girlfriend kicked off the campaign season by releasing a music video titled "I Don't Care About Award Shows." Star Rachel Bloom propelled herself to fame with her satirical music videos both in her series and online, so the strategy is a perfect fit. In the video, Bloom is mock-scandalized by the concept of campaigning for an Emmy. "My music vahdios are not for anyone's amusement—they are artistic manifestations," she declares right before bursting into song. Bloom trills about how little she cares for award shows while clad in a cascading black gown and accepting a statue that looks suspiciously like an Emmy. The video has garnered over 75,000 views and is making its way around the internet.
Another campaign attracting serious social media buzz is Hulu's bid for The Handmaid's Tale. The creepy dystopian world presented on the show came to life when the streaming service sent out 38 women donning the red cloaks and white bonnets worn by most of the female characters on the series to solemnly roam the streets of Los Angeles. Never breaking character, the women walked in pairs and interacted with onlookers. At one point they even acted out scenes from the critically acclaimed show. Fans snapped photos and videos to share with friends and were quick to spread the word.
Not all campaigns were as flashy; FX's The Americans opted for a more covert approach in line with the show's espionage themes by releasing a mysterious TV commercial that bared no mention of its name. Instead, the ad featured clips of ominous shots of D.C. monuments shrouded in grey, scored to the soundtrack of "America the Beautiful"—but with Russian lyrics. At the end of the clip, a single Russian flag dangles from the Capitol while a voiceover proclaims the Russians have arrived. Puzzled viewers had no way of separating fact from fiction unless they looked up the provided link: TheRussiansAreHere.org, which directed them to FX's Emmy campaign site. FX took out similar ads in print platforms such as The New York Times and The Wall Street Journal.
https://www.youtube.com/watch?v=zzlMpEhZKa4
For NBC's This Is Us campaign, four cast members took to the streets of New York with Billy Eichner in a special Emmy segment to talk to pedestrians about the show. Or more like ambush them, with Eichner shoving his microphone and barking questions at anyone who would listen, while the stars stood behind him awkwardly. He grilled passersby on everything from Mandy Moore's chances at an Emmy win to their favorite parts of the show. He even asked one woman if she'd like the chance to objectify Milo Ventimiglia. She politely declined.
CBS took a different route from other networks in promoting its show Mom. The campaign strategy? Not campaigning at all. Mom creator Chuck Lorre and star Allison Janney announced that instead of spending the $250,000 marketing budget, they would donate the funds to Planned Parenthood.
With the mass influx of great television today, it'll be tough to predict which shows will come out on top. But if exposure is the key, these shows have a pretty good shot. The Emmy nominations will be announced July 13.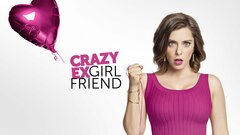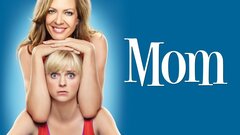 Mom
where to stream