Ask Matt: Rewarding The Knick and Transparent, Backdoor Pilots, Child Actors, Downton Abbey, and More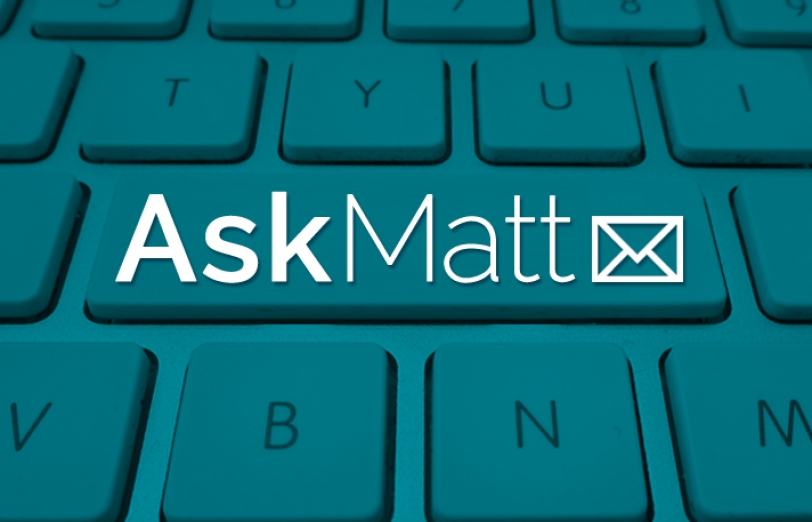 Welcome to the weekly Q&A with TV critic (also known to some TV fans as their "TV therapist") Matt Roush, who'll address whatever you love, loathe, are confused or frustrated or thrilled by in today's vast TV landscape. One caution: This is a spoiler-free zone. Don't ask me what's going to happen on a show. I prefer to find out along with everyone else. Please send your questions and comments to [email protected] and follow me on Twitter.
Question: In response to recent Emmy discussions in your column: Most of Cinemax's shows (including the previously discussed Banshee) seem to take an Emmy backseat to sister net HBO. But maybe The Knick will change that? Also, I don't have an issue with Girls (and I guess Nurse Jackie) being considered a comedy, but Transparent as a non-drama? That's laughable. — Dennis
Matt Roush: There's no doubt that Cinemax is the black sheep to industry darling HBO, and that's unlikely to change. But you may be right that Steven Soderbergh's often gut-wrenchingly graphic period-piece hospital drama The Knick may get some serious consideration—in part because of the big name behind the camera, and also because of Clive Owen's fearless lead performance as the drug-addicted surgeon. Strong stuff. And we'll have to agree to disagree about Transparent, which for all of its poignant family drama and groundbreaking portrayal of transgender issues was also a very human comedy about deeply flawed characters that balanced humor with the serious. I have no qualms about that show competing for—and, I'd like to think, winning—as many comedy prizes as possible.
---
Question: Hi Matt, my TV guru, as part of spring cleaning—because, after all, "Winter is Coming" again!—it's time to clear up DVR space. I've recorded but not yet watched all episodes of three "new" shows: (1) American Crime, (2) Battle Creek and (3) Dig. Now that a few weeks/months have gone by, and given that our tastes are usually similar, can you advise whether to Binge, Purge or Other? Many thanks! — Marla
Matt Roush: I'd say purge Dig, which the more I watch the less I'm digging. Big fan of Jason Isaacs, but the preposterous conspiracy plot isn't gaining much steam, and the most recent twist earned a groan, not a gasp, from me. So that's 10 hours back in your life. With most series, I suggest watching at least the pilot episode if you're intrigued enough to be recording it, and see if it grabs you. American Crime is superbly done but is exceedingly grim, and while the acting is first-rate, the characters and the show can be hard to watch. Not for all tastes, but distinctive TV rarely is. Battle Creek is an easier show to swallow, but also easier to forget. I like the chemistry between leads Dean Winters and Josh Duhamel and the quirky tone they establish, but wish the show was developing with a bit more dramatic urgency.
---
Question: It seems like last week's episodes of Chicago Fire and Criminal Minds were "backdoor pilots" for spin-offs from each of those series. Any news on that? — Ken
Matt Roush: Well, you're absolutely right that, in the tradition of many an NCIS or CSI spinoff—or, for that matter, how Chicago P.D. spun off of Fire—those episodes were designed to introduce new ensembles intended to spin off into new series designed presumably for the fall lineup. We won't know until May whether either will definitively make the cut, but my bet is that the respective networks will decide to expand these franchises—in the case of Dick Wolf's Chicago empire, a no-brainer for the struggling NBC; and for CBS, although the first Criminal Minds spinoff flopped, this one will star Gary Sinise (above, right), who led the CSI: NY spinoff to a long run. May not be the most original way to fill a schedule, but these days, familiarity is a big advantage.
---
Question: I was wondering whether the TV Academy had ever given thought to creating an Emmy category for child actors. It seems to me that child actors have recently become quite good, and yet because of the nature of the roles they necessarily play will seldom be able to compete with adult actors for the existing awards. For the purposes of this question, I am not referring to adult actors playing juvenile roles (Eden Sher, for example). Nowadays, I'm constantly surprised at the level of actual acting I see child actors produce. Just an incomplete list of some of the child actors (I'm using 17 as an arbitrarily chosen maximum age) around today who I think are actually quite good at acting: Marcus Scribner, Miles Brown, and Marsai Martin on black-ish, Chandler Riggs on The Walking Dead, Ethan Cutkowsky and Emma Kenney on Shameless, Dylan Kingwell on The Returned, and Lennon Stella on Nashville. And while we always knew that Holly Taylor was giving a great performance on The Americans, recently I was pleasantly surprised by what I felt was a fine performance by Keidrich Sellati in the same show. Usually he gets at most a line or two per episode, but then he had a few good scenes, which is actually what prompted me to write about this. At any rate, my point is that as good as some of these performances are, they really don't stand a chance of being recognized against their adult colleagues, given the limited nature of their roles. I was thinking that it would be a good idea to institute a new Emmy Award to recognize their talents. Any thoughts on this? — Paul
Matt Roush: As I almost always say when fielding questions of this nature, the last thing the Emmys needs is more categories. I get where you're coming from, but much like the argument of giving network (non-cable) shows their own categories because the playing field is so uneven these days, I don't see the benefit in ghettoizing actors or shows into these niches. Very few of the examples you've given here are for characters significant enough to merit awards attention. Yes, even Henry on The Americans gets an actual scene now and then, and certainly Carl on The Walking Dead has done his share of emotional heavy lifting, but I'd be more in favor of championing a truly breakout performance—think Tatum O'Neal in Paper Moon at the Oscars—although the Emmy deck is clearly stacked against even more "mature" young actors if someone like Eden "Poor Sue" Heck can't get noticed. (But then, The Middle has never been on the Emmy radar, more's the pity).
---
Question: I wished I'd had a fainting couch when I heard that Downton Abbey was ending after only six seasons. I'm not ready, and I wonder how Masterpiece will be able to replace it. Wondered what you thought about it ending and what it will mean for PBS's premiere dramatic franchise. — Karli
Matt Roush: I was a bit surprised, but the buzz had already been circulating, even before Maggie Smith began her latest round of statements to the press that she was ready to say goodbye to the Dowager Countess after next season. Downton without Violet? Unthinkable. Basically, I'm OK with any show going out on its own steam with as much dignity as possible. This year felt like a rebound after a weak fourth season, so I'm hopeful that Downton will keep us entertained to what should be a satisfying finish. Will I miss it? Yes, hopefully in all the right ways. Will PBS miss it? Most definitely. I joked at the time that they're probably wearing black armbands at WGBH (which produces Masterpiece). The impact of Downton Abbey on the venerable Masterpiece brand is incalculable. It's why there are back-to-back hours of Masterpiece programming currently on Sundays (Mr. Selfridge and the terrific Wolf Hall), which with new episodes of Call the Midwife makes for a solid night of British drama. Wouldn't have happened without Downton galvanizing the appetite for these shows.
---
Question: I thought I read an article about the daytime Queen Latifah show being taken off? When is it going off? — Noel
Matt Roush: From what I gather, new episodes of Queen Latifah stopped airing in early March, and if you're still seeing episodes in your market, it's possible the station hasn't found a replacement yet and is airing repeats in the interim. So if you're a fan, enjoy them while they last.
---
Question: Any reason James Cordon's The Late Late Show is airing only three new shows per week? Will that change eventually? — Dee
Matt Roush: It depends on the week. James Corden's ebullient opening week was shortened because of NCAA tournament coverage, and there were also only three shows during the week leading to Easter (so I'd count that as a holiday break). Most weeks, including this one, the regular schedule appears to be four shows, with a repeat on Friday (when viewership is generally low for TV across the board).
---
Question: Will Bones be doing a tribute episode to Ralph Waite or not? I have been watching and waiting and nada. Thanks. Love your column and glad I was able to find where you re-established yourself. — S. McDonald
Matt Roush: Thanks, and spread the word! Regarding Bones honoring Ralph Waite, who played Booth's grandfather, the show displayed a tribute card a year ago, but since then, the producers haven't yet found the right time or way to honor his memory. According to an interview with my TV Line colleague Michael Ausiello, exec producer Stephen Nathan says they didn't want to use Waite's death in a way "that seemed more exploitative than respectful," so no imminent plans, at least for now.
---
Question: Is there any chance of Witches of East End or Rush coming back? — KP
Matt Roush: Probably not, although if you're aware of the recent rash of TV reboots and remakes, it's probably wise never to say never. Most cancellations are final, however, especially when a series has a short run of only one (Rush) or two (Witches) seasons, so don't get your hopes up.
That's all for now. Please send questions and comments to [email protected] or on Twitter.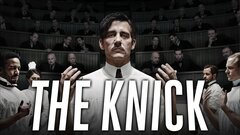 Powered by